Impact Private Equity
As a mission-driven1, B Corp™2 label certified company, Mirova aims to shift the economy towards a sustainable model through innovative investment solutions. We believe private equity investors have a critical role to play to scale up impact business models, by providing acceleration capital to innovative companies and solutions to the environmental challenges we are facing.

At a glance
A multi-thematic investment strategy accelerating environmental transition and the scaling up of innovative solutions in Europe.

A strong impact aligned with the UN's Sustainable Development Goals (SDGs)

A focus on companies solving key sustainable development issues with attractive yield potential

An unrivalled ecosystem dedicated to impact and real assets
Private equity to accelerate positive impact on environment
The world is faced with urgent, global and interconnected environmental challenges: global warming, air, water and land pollution, non-sustainable resources exploitation, waste, food and water insecurity, deforestation, biodiversity loss.... Solutions exist, but they need financing to scale up and become sustainable and replicable business models.
As well as public markets investors, we believe that private equity investors have a critical role to play in the "decade of action" with less than 10 years to achieve the SDGs and fulfil the annual financing gap of $2.5T3 needed.
As green infrastructure has developed into a mainstream asset class and the - venture capital (VC) benefits from a dynamic and flourishing ecosystem, the next generation of impact investments opportunities are expected to be in the "Acceleration capital" stage. Capital injection is critical to scale up innovations and businesses with virtuous, environmentally-positive business models.
Through our dedicated impact private equity strategy, we intend to participate in the environmental transition of the economy while pursuing financial performance by:
deploying acceleration capital for scaling up sustainable businesses,

addressing mega-trends that provide tailwinds for growth,

supporting innovative solutions and technologies.
Our impact-driven approach to private equity
A private equity strategy centered around five investment themes
Our impact-driven private equity strategy focuses on five sectors which offer numerous opportunities for impactful and profitable investments over the long term.

Smart cities Natural resources management

Agri-agro technologies

Circular economy Clean energies
A private equity strategy aligned with the SDGs
In line with Mirova's investment philosophy, we look for companies and projects able to provide solutions contributing to achieve the UN Sustainable Development Goals (SDGs).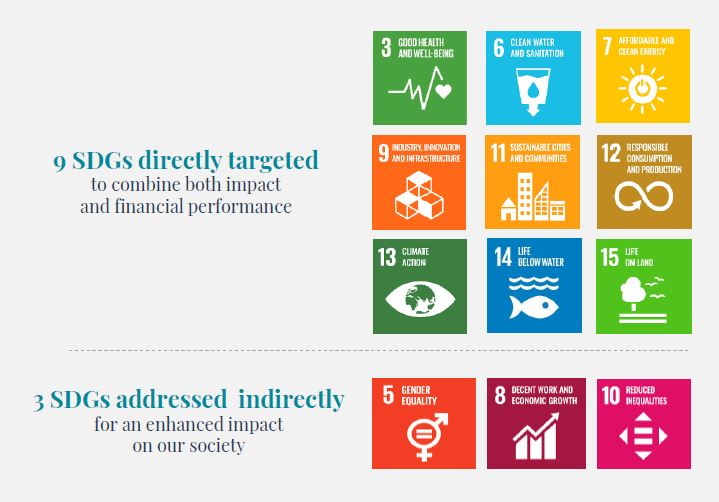 Our investment criteria
What we are looking for:
companies with a business model addressing directly at least one of the targeted SDGs;

innovative solutions and technologies;

companies implementing or willing to implement strong ESG4 standards;

companies with a proven business model;

companies profitable or almost profitable;

round for acceleration capital to support company growth.
We expect companies bringing solutions to key sustainable development issues to deliver substantial financial rewards while investments in diversified sectors should help mitigate risk.
An unrivalled ecosystem dedicated to impact and real assets
A team with diversified and complementary expertise
Our private equity strategy relies on an experienced team with a rich combined track-record in all stage of investment. They are passionate about impact and combine a long-standing involvement in the creation of impact business models and strong personal convictions.
Meet the team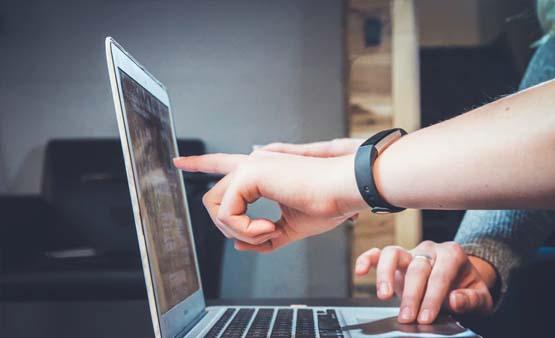 A recognized platform of impact and private investments
A combined know-how and experience of investing in high impact private companies and projects: leveraging the deep pool of expertise existing across the Energy Transition Infrastructure

,

Natural Capital

,

Social Impact investing

and

Sustainability Research

teams of Mirova.

A privileged access to deal-flow and investment opportunities through Mirova's strong network of partners (Natixis and BPCE Group, venture capitalists, generalist and specialised financial advisors, entrepreneurs…).

A strong operational platform with a proven track-record

and 2.3 Bn€ of assets in private investments5.
Learn more about impact private equity
Mirova has developed a range of innovative equity strategies for its investor clients, the aim of which is to reconcile financial performance with environmental and social impact.
Discover our funds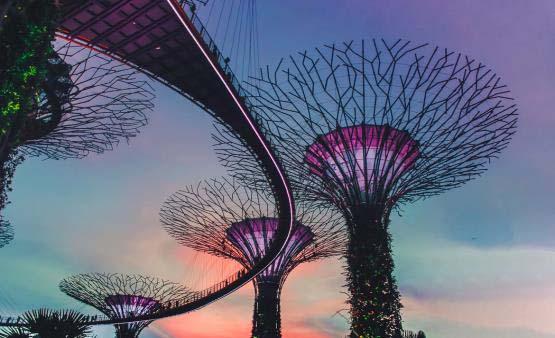 1 -Introduced in France in 2018 under the Pacte Law, a 'société à mission' company must define its "raison d'être" and one or more social, societal or environmental objectives beyond profit. The purpose, and objectives aligned with this purpose, must be set out in its Articles of Association. The Articles specify the means by which the execution of the Mission will be monitored by a Mission Committee (a corporate body distinct from the board of directors which is responsible for monitoring the implementation of the mission with at least one employee.) An independent third party then verifies the execution of the Mission, via a written opinion which is annexed to the report of the Mission Committee to shareholders and made available on the website of the company for a period of five years.


2-

Since 2006, the B Corp movement has been promoting strong values of change throughout the world to make businesses "a force for good" and to distinguish those which reconcile profit (for profit) and collective interest (for purpose). B Corp's goal is to certify companies that integrate social, societal and environmental objectives into their business model and operations. More details here
References to a ranking, prize or label do not anticipate the future results of the latter, or of the fund, or of the manager.


3 -

 

Source:

United Nations - Sustainable Development Goals Business Forum


4 -  Environmental, Social and Governance




5 -

Source: Mirova, data as per end March 2021.
News & insights on impact private equity