Energy Transition Infrastructure
The energy transition will only take place if the necessary infrastructure exists to support it.
Mirova develops investment strategies enabling investors to support the energy transition through the construction and management of renewable energy production, storage and clean mobility infrastructures projects in Europe.

Investing to support the European energy transition
Our objective is to provide institutional clients with long-term value creation opportunities while supporting the sustainability of local economic, community and environmental development.
Since 2002, Mirova has been involved in the energy transition by financing new renewable energy production capacities and by investing in operating projects using mature technologies (photovoltaic solar, wind, hydroelectric).
Thanks to its in-depth knowledge of the French and European renewable energy market and an extensive network of partners, Mirova has constructed a strong investment platform dedicated to the energy transition, whose scope of intervention extends to the energy transition as a whole: storage, biogas, hydropower, hydrogen and electric mobility, all over Europe.
Key Figures
5
vintages
of energy transition infrastructure funds
20
years
of experience in structuring and managing energy transition funds
300
projects
energy transition projects financed across 10 countries in Europe
5.8
GW
of clean energy installed capacity financed
Source: Mirova as of March 31, 2023
Why invest in energy transition infrastructure?
Renewable energy is one of the fastest growing segments within the infrastructure market and clean energy production, grid connection, storage and electric transportation represent a compelling investment opportunity in the move towards a low-carbon economy.
A transition in motion
An increase of the share of renewable energy in energy consumption in the European Union

: from 9,6% in 2004 to c. 20% in 2020.

The European target is 32% by 20301. In order to achieve this goal, massive investments are required, €1.7 trillion2

 

over the next 10 years.

It also represents an opportunity for institutional investors to play a role in the fight against climate 

change.
An evolving industry
In terms of competitiveness: the ever-falling clean energy production cost puts renewables at parity with conventional generation sources.

In terms of innovation: growing number of solutions to the energy transmission, distribution and storage challenges enable integration of existing and emerging renewable technologies in energy systems.

In terms of financing: mature renewable energy technologies allow a sound cash flow predictability.
A robust investment theme
A way to diversify a portfolio

: long-term investments in tangible assets with relatively steady, low volatile, inflation-linked cash flows and low correlation to the business and capital market cycles.

Attractive yield potential
A wide range of investment opportunities
Involved from the very beginning in the financing of renewable-sourced energy production infrastructures, Mirova has a unique perspective on this market, contributing to projects that are new, whether in terms of technology, maturity or geography.
Discover our funds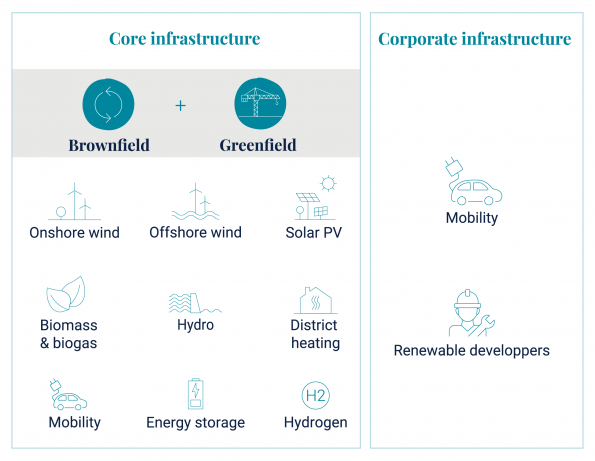 A team of 20 experts dedicated to financing energy transition infrastructures
Drawing on complementary skills from a broad array of disciplines (industrial project development, M&A, transactions services, carbon market, public policy…), the team brings know-how and experience to bear on the financing and management of complex renewable energy projects.
An award-winning infrastructure manager
A key European investor in the field of energy transition infrastructures, Mirova is regularly rewarded3 for the quality work of its teams.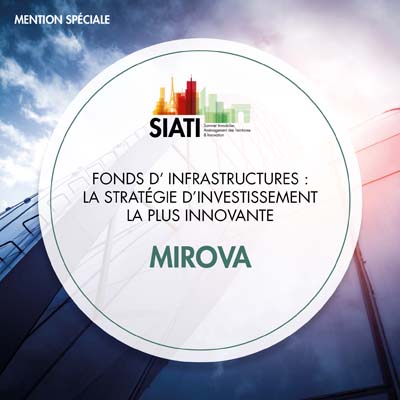 2020 "Most innovative investment strategy" on infrastructures, SIATI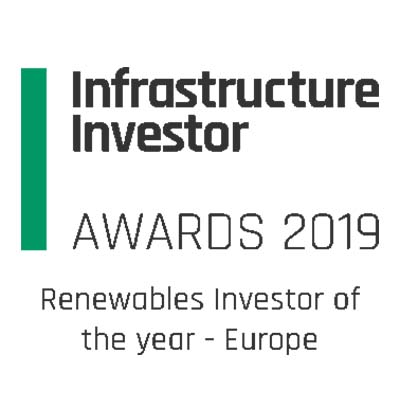 2019 "European Renewables Energy Investor of the year", Infrastructure Investor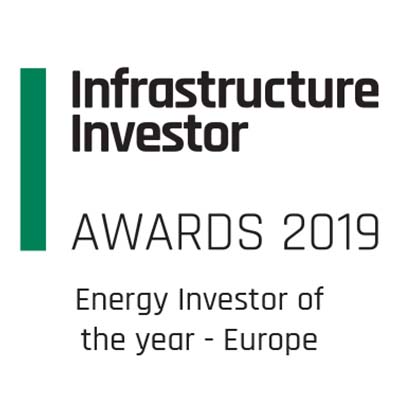 2019 "European Energy Investor of the year", Infrastructure Investor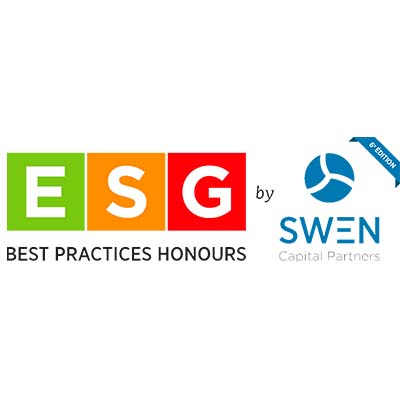 2018 Winner of the "Infrastructure Greenfield" category, Swen Capital ESG Best Practice Honours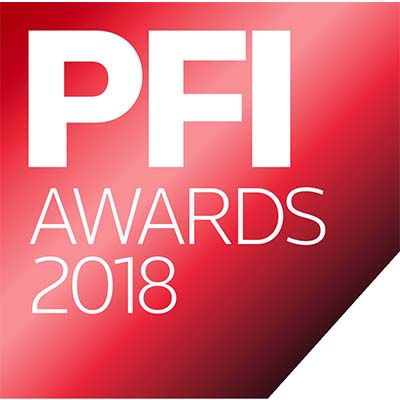 2018 "Europe Wind Deal of the Year", Project Finance International
2017 Gold Medal in "Best Green Strategy", SIATI
Our impact-driven approach
CONTRIBUTION TO THE UN'S SUSTAINABLE DEVELOPMENT GOALS

IMPACT PHILANTHROPY
We have created an innovative opt-in impact scheme to finance non-profit projects related to fighting against energy poverty and energy access.
ALIGNED WITH A 2°C4

 CLIMATE SCENARIO

5
We concretely avoid CO2 emissions: 56,377 tons of CO2 emissions avoided since creation6.
ESG APPROACH & RESEARCH PATRONAGE
We use a pioneering lifecycle approach to environmental, social and biodiversity risks/opportunities assessment.
POSITIVELY CONTRIBUTING TO THE JOB MARKET
Our investments contribute to the development of skilled and decent jobs in the energy transition sector in all the geographies where we operate
RESEARCH PATRONAGE
We sponsor research programs on our projects' sites in order to increase and share knowledge on biodiversity topics in the context of renewable energy projects.
(1) Source: European Commission, Eurostat.
(2) Source: International Renewable Energy Agency (IRENA)'s Global Energy Transformation Report- A roadmap to 2050
(3) Reference to a ranking and/or an award does not indicate the future performance of the UCITS

/AIF or the fund manager.


(4) 2°C internal limits non-binding and not mentioned in our fund regulatory documentation, subject to change by Mirova without prior notice. The carbon impact of investments is calculated using a proprietary methodology that may involve bias.
(5) Mirova aims, for all its investments, to propose portfolios consistent with a climate trajectory of less than 2°C defined in the Paris Agreements of 2015, and systematically displays the carbon impact of its investments (excluding Social impact and Natural Capital funds), calculated from a proprietary methodology that may involve biases.


(6) Between 2015 and 2019 for all Mirova's energy transition infrastructure funds. Source: Mirova
Discover some of the infrastructure projects financed by Mirova
Cestas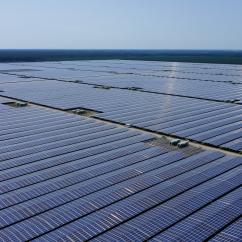 RP Global Europe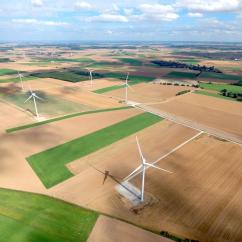 Corsica Sole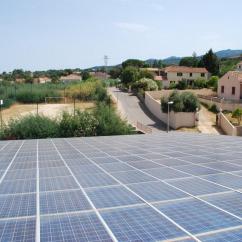 Masaï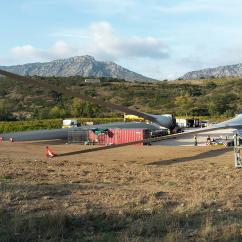 Cogénération Biomasse Novillars (CBN)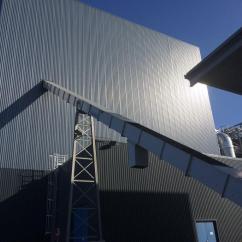 DANA GAZ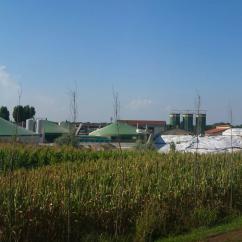 RES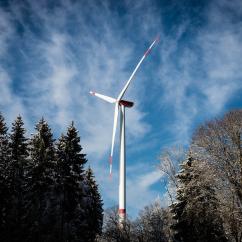 MONET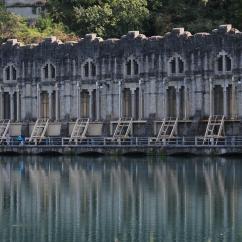 WINDSKA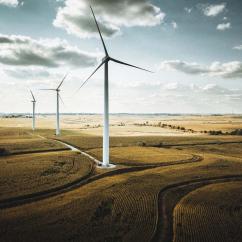 DRIVECO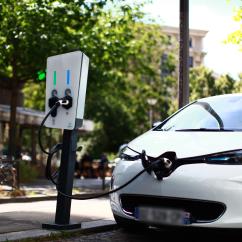 Cestas
Solar PV | France
Sponsor: Neoen
Capacity: 300 MW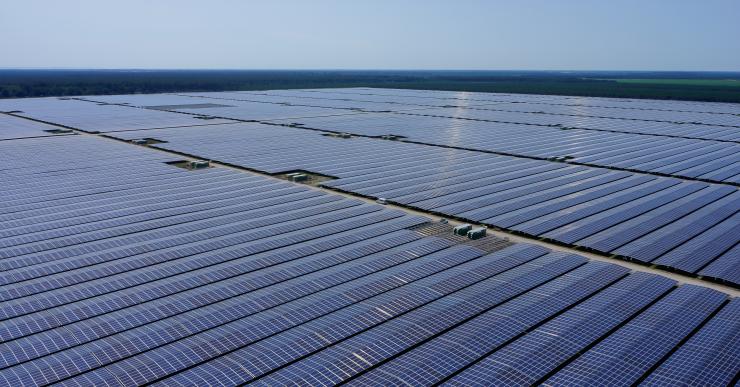 RP Global Europe
Windfarms & Hydro Portfolio | Europe
Sponsor: RP Global
Capacity: 254 MW (Enercon, GE)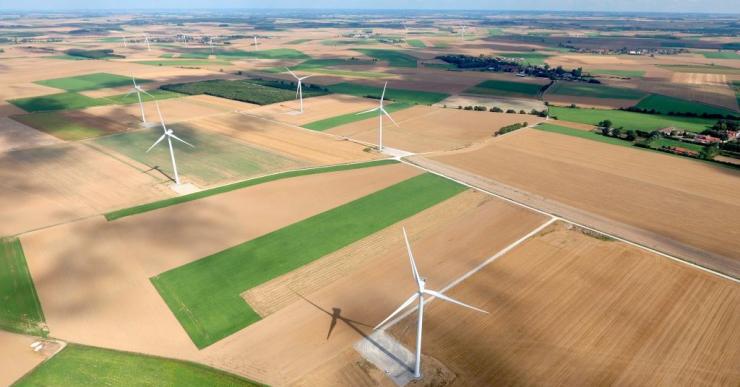 Corsica Sole
Solar PV + ESS | France
Sponsor: Corsica Sole
Capacity: 40 MW

(SunPower, NIDEC)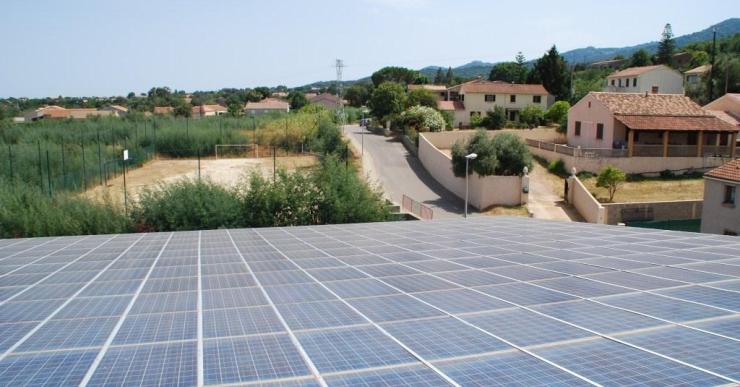 Masaï
Windfarms & Solar PV Portfolio| France
Sponsor: Valeco
Capacity: 180 MW

(Vestas, Enercon, Silia)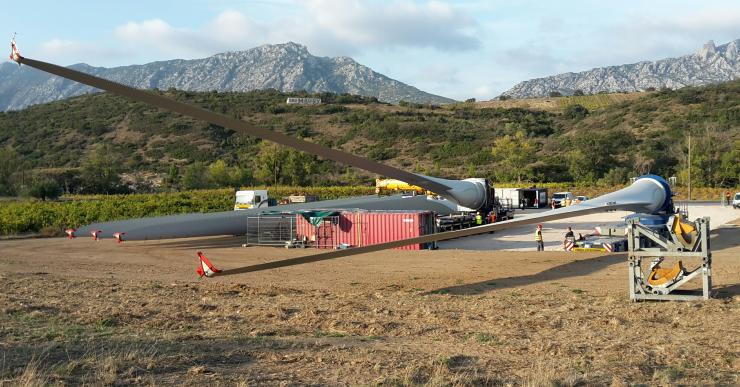 Cogénération Biomasse Novillars (CBN)
Wood | France
Sponsor: Akuo
Capacity: 63 MWth (AET)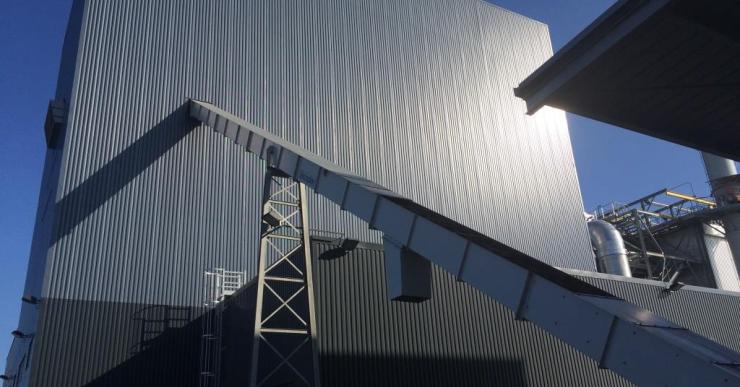 DANA GAZ
Biogas | France
Sponsor: Engie
Capacity: 17.5 MW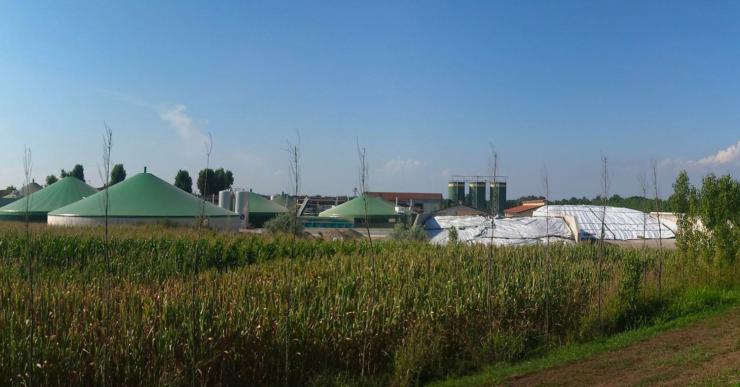 In April 2020, ENGIE and MIROVA announced this strategic partnership in the biogas sector with the acquisition by our fourth investment strategy dedicated to energy transition infrastructure of a 50% stake into DANA GAZ, a company owning 9 operating biogas plants developed and owned by ENGIE.
The biomethane sector will contribute to a circular economy by recovering waste, creating jobs and supporting agriculture, a key sector for the security of food and energy supply.
RES
Windfarms | Sweden
Sponsor: RES
Capacity: 85.8 MW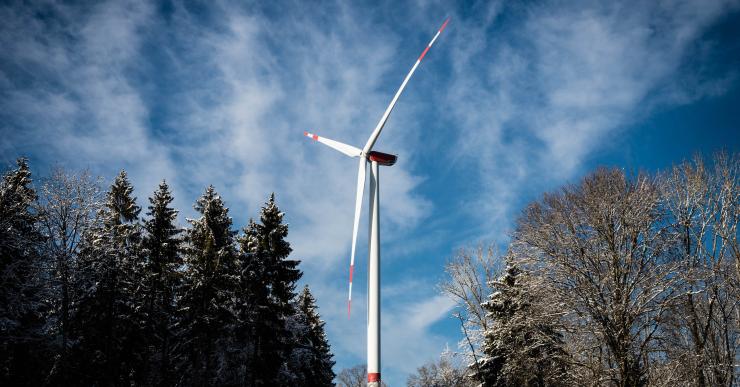 Conceded to Mirova in April 2020, the Rödene wind farm is located near Alingsås in Västra Götaland, Sweden. The project consists of 13 turbines with a total installed capacity of 85.8 MW, equivalent to powering 40,000 homes in Sweden, representing an annual saving of 230,000 tonnes of CO2 equivalent.
MONET
Hydroelectric | Portugal
Sponsor: Engie
Capacity: 1.7 GW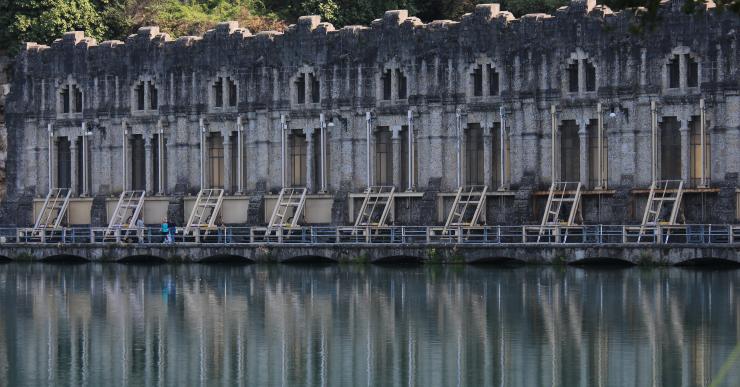 A partnership between Engie, CNP Assurances et Mirova, the hydroelectric portfolio has a generation capacity of 1.7 GW with a weighted average remaining concession term of 45 years and includes three newly commissioned pump storage units along with three recently repowered run-of-river plants.
WINDSKA
Windfarms | Poland
Sponsor: Akuo
Capacity: 132 MW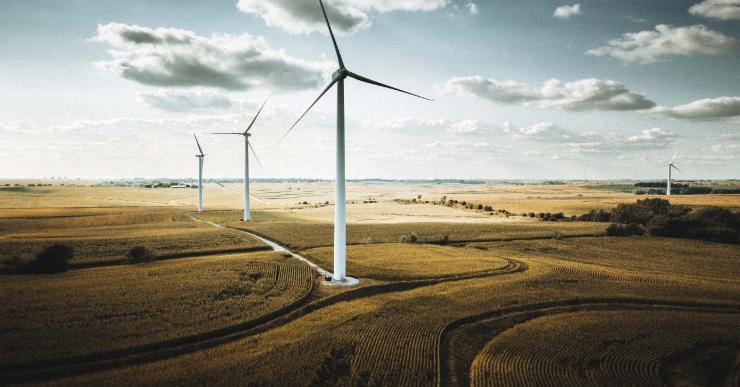 A partnership between Mirova and Akuo, the wind farms are expected to become operational in 2021 and will produce 100% green energy that will meet the electricity requirements of more than 200,000 Polish homes whilst avoiding the emission of over 300,000 metric tons of CO2 per year.
DRIVECO
Electric mobility | Europe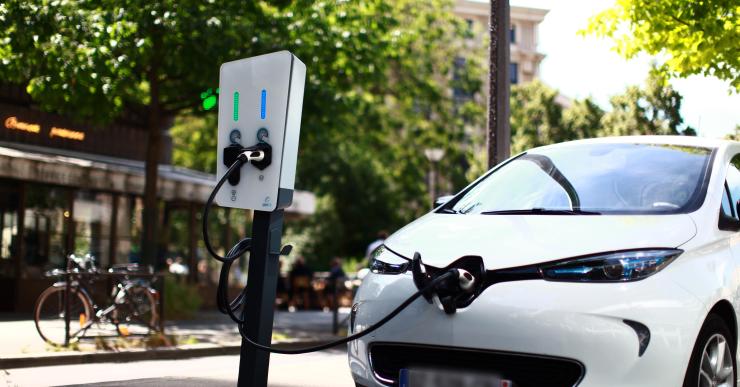 As an expert in electric and solar mobility, DRIVECO is continuing its development in an exponentially growing market for recharging solutions for electric vehicles. The company also offers a range of 100% solar-powered recharging stations combining charging stations, photovoltaic energy and intelligent real-time energy management.