Tallano Technologie accelerates its development with a fundraising of more than 17 million euros
The cleantech company, which is developing a unique solution for capturing fine particles from the road and rail sectors, welcomes to its capital Mirova, the affiliate of Natixis Investment Managers dedicated to sustainable investing, Bpifrance and Véolia.

Tallano Technology, created in 2012 by Christophe Rocca-Serra, develops an innovative technology that reduces by 85 to 90% one of the main sources of ultra-fine particle emissions in the road and rail sector. With a portfolio of 25 patents in a dozen countries around the world, Tallano has developed a particle suction system called "TAMIC" which is attached directly to the brakes of road or rail vehicles. The reduction performance achieved by Tallano is unrivalled and has already enabled the company to develop various partnerships with several railway operators, including SNCF, car manufacturers and equipment manufacturers in Europe and Asia..
With this first phase of development, and in a European regulatory context conducive to its expansion, Tallano has opened its capital to major players in the environmental transition. The company has thus raised 17.7 million euros from Mirova, Bpifrance, Veolia and several family offices.
The European Commission should soon adopt the future Euro 7 standard that will define the emissions of vehicles marketed from 2025. It should lead to a significant reduction in emission thresholds including ultra-fine particles from braking, which until now have not been covered by any standard. "TAMIC" offers a unique solution for capturing particulate emissions at the source during vehicle braking. The brakes of a new vehicle represent on average 6 times more particles than its engine. Tested in the laboratory and proven in real-life conditions, "TAMIC" consists of an electronic card that activates a turbine during braking and sucks up the particles emitted by the action of the brake pads on the brake disc. It is a universal device that can be adapted to any type of vehicle.
This fundraising will enable the company to accelerate its commercial development with other rail operators around the world and to increase its partnerships in the road transport industry (cars and heavy vehicles).
Mirova, the main investor in this fundraising, is acting through its new private equity strategy dedicated to financing companies providing innovative sustainable solutions and technologies contributing to the environmental transition. 
Christophe Rocca-Serra, CEO and founder of Tallano: "This fundraising represents a major milestone in the development of Tallano. It also shows the recognition of the industrial and financial world for the work of Tallano's teams who have been innovating relentlessly for almost 9 years to make "TAMIC" a solution that meets the major challenges of environmental protection and public health. We thank our new partners for their confidence, and we are eager to write with them the next chapter of our history."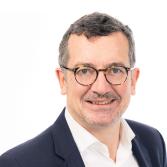 Our fund aims to deploy accelerator capital to support innovative companies that provide a solution to environmental issues. The problem of fine particles is a public health issue that cannot be resolved without technological progress. Finance has a role to play in these innovations by providing funds for their development. We are very pleased to support Tallano in its development.
Marc Romano
"Air quality is a major public health issue, accentuated by the acceleration of climate change. As an expert in industrial solutions for improving indoor and outdoor air quality, Veolia supports innovation and the development of future solutions in this field. We are therefore pleased to participate in Tallano's fundraising to help accelerate the deployment of its technology with a strong positive impact on the environment," said Claude Laruelle, Deputy Chief Financial Officer of the Veolia Group.