Our mission
Our societies are facing huge challenges and the economy, in response, is undergoing profound changes. We are convinced that finance cannot remain isolated from these movements and is a powerful lever for accelerating towards a sustainable economic model.
Mirova is a conviction-based management company entirely dedicated to sustainable investment. We develop innovative investment solutions for our clients, individual and institutional investors, aimed at accelerating the transformation of the economy towards a sustainable model.

Our mission: contributing to a more sustainable and inclusive economy
Receiving the B CorpTM1 certification label, after an evaluation process which awarded Mirova an "excellent" score of 113.4 out of 200 (by way of comparison, the average score of a conventional company is estimated at 50.9), is an assurance of the credibility of the company's entire corporate responsibility approach. The label is recognised internationally, and is testament to Mirova's environmental and social commitment.
With more than 3,400 companies, the B Corp community constitutes a real ecosystem thanks to which Mirova will be able to evolve and progress in its approach, while bringing new ideas and know-how of its own.
Our role in society as an asset management company goes far beyond fiduciary responsibility : it is part of a determination to profoundly transform the economy towards a fairer and more sustainable model.
By becoming a 'Mission-led company'2, we have chosen to formalise the raison d'être that has guided our actions since our creation and to structure our approach through five objectives:
Make Mirova's positive impact a systematic objective of our investment strategies
Cultivate and develop our social and environmental expertise
Constantly innovate in terms of its products and approaches to achieve this impact
Accompany our stakeholders towards a sustainable economy and finance
Respect the environmental and social standards which we observe
By setting out its raison d'être and social and environmental objectives in its articles of association today, Mirova is formalising its mission to increase its positive impact on both environmental issues and inequality.
Finance should be a tool for steering the economy towards models which, on the one hand, preserve and restore ecosystems and the climate, and on the other hand, support social inclusion, health and well-being. "As pioneers of this movement, we take an innovative approach to all our means of action: investment, research, shareholder engagement and influencing the financial community. We always seek to reconcile societal and financial performance by placing our expertise in sustainable development at the heart of our investment strategies. In this way, the solutions which we offer to our clients aim to develop a new way of saving to contribute to a more sustainable and inclusive economy.
Mirova has created a Mission Committee made up of leading experts, who will monitor the implementation. The committee will also guide the company towards areas of improvement which will help us meet our objectives and will be responsible for publishing an annual mission report.
Composition of the mission committee: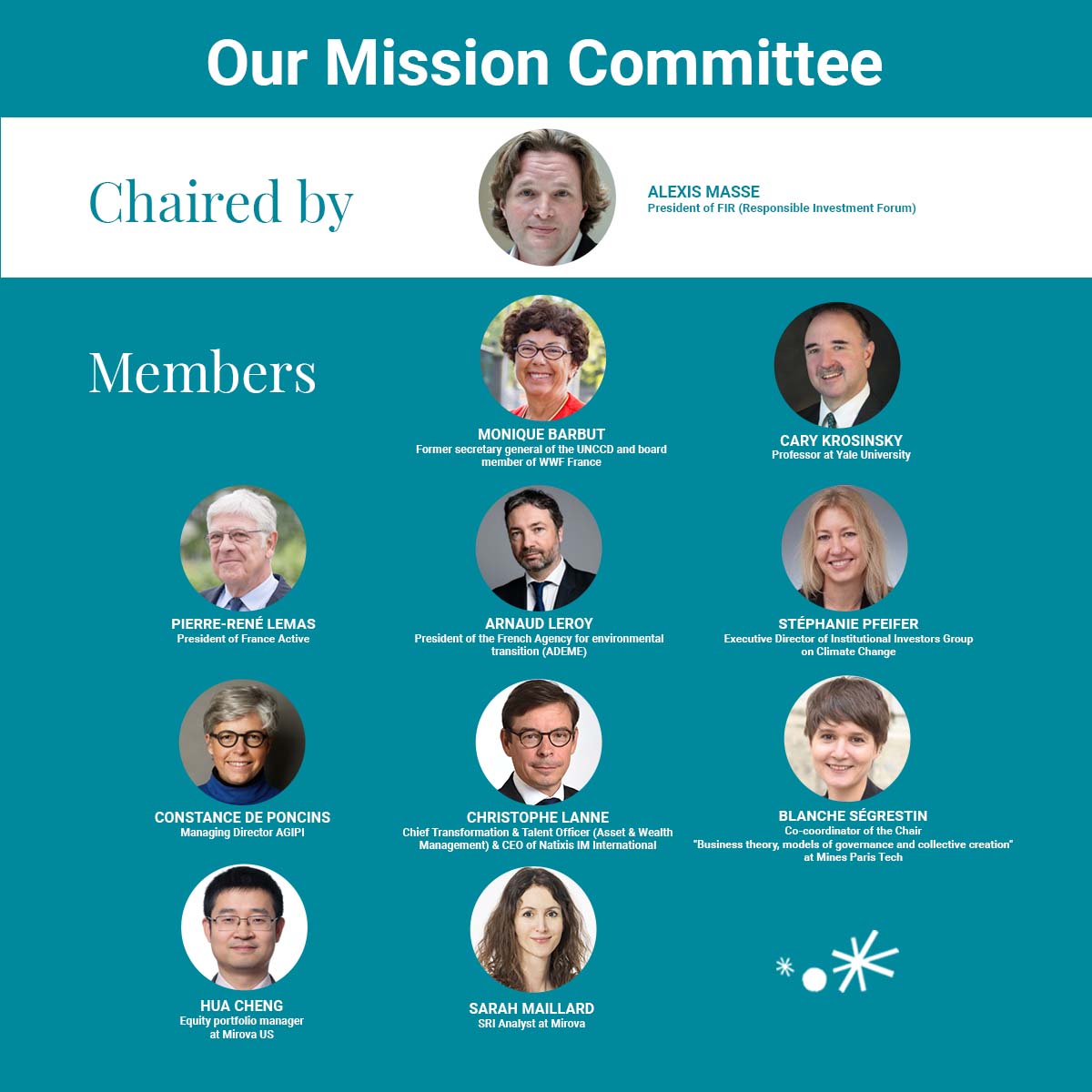 In addition to ensuring positive environmental and social impact through its investments, Mirova also strives to promote a virtuous cycle with regard to its direct impacts.
Committed to sustainable development and Socially Responsible Investing (SRI) since its creation, Mirova plans to implement an ambitious Corporate Social Responsibility (CSR) strategy in addition to its asset management practices, and to demonstrate the highest standards of commitment in the market.
FROM AN ENVIRONMENTAL STANDPOINT
Mirova measures the yearly greenhouse gas emissions of its direct activities (real estate, travel, etc.) and ensures compensation by supporting the NGO Pure Project reforestation programme. In addition, Mirova's flexible organisational work model, implemented in its new offices and in which employees no longer have set desks, has greatly reduced paper consumption, another of our commitments. The premises comply with the highest environmental certification standards (HQE "Excellent", BREEAM "Excellent") and include equipment for environmental footprint reduction: insulation, presence detectors to regulate light and room temperature, video-conference devices to reduce commuting, etc. The offices are easily accessible by public transport and include an enclosed and secure bicycle shelter.
FROM AN SOCIAL STANDPOINT
We consider diversity in the Mirova teams to be a driving force towards the development of society. Thirteen nationalities from five continents are represented. Women represent slightly over 50% of the workforce and 30% of the board of directors. Our code of conduct provides strict policies against discrimination. The company integrates people with disabilities with special workstations adapted to people with specific needs. Mirova also promotes methods for organising working hours to foster a healthy work-life balance by, for example, allowing employees to work remotely.
(1) Since 2006, the B Corp movement has been promoting strong values of change throughout the world to make businesses "a force for good" and to distinguish those which reconcile profit (for profit) and collective interest (for purpose). B Corp's goal is to certify companies that integrate social, societal and environmental objectives into their business model and operations. More details here
(2) Introduced in France in 2018 under the Pacte Law, a 'société à mission' company must define its "raison d'être" and one or more social, societal or environmental objectives beyond profit. The purpose, and objectives aligned with this purpose, must be set out in its Articles of Association. The Articles specify the means by which the execution of the Mission will be monitored by a Mission Committee (a corporate body distinct from the board of directors which is responsible for monitoring the implementation of the mission with at least one employee.) An independent third party then verifies the execution of the Mission, via a written opinion which is annexed to the report of the Mission Committee to shareholders and made available on the website of the company for a period of five years.

References to a ranking, prize or label do not anticipate the future results of the latter, or of the fund, or of the manager.
PUBLICATIONS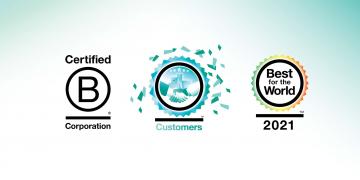 Mirova recognised as a 'Best For The World™ 2021 B Corp in 'customers area'
Published on 07/15/2021
Mirova, the affiliate of Natixis Investment Managers dedicated to sustainable investing and a Certified B Corp1, is proud to announce it has been named amongst the 'Best for the World™ B Corps of 20212'. The Best for the World are B Corps whose scores in one or more of the five impact areas assessed towards the certification reach the top 5% of all B Corps worldwide. Mirova has been recognised in the 'customers area', for the development of high impact investment solutions for investors.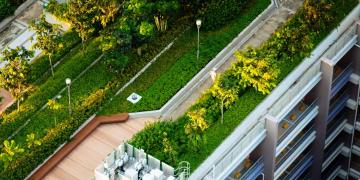 Corporate Newsletter Q2 2021
Published on 07/08/2021
Investing in Sustainability? Yes but how Learn about what happened at Mirova during Q2 2021.