Natural Capital
Mirova designs solutions for public and private investors willing to invest in nature-based solutions. Our strategies are aimed at financing projects that combine profit with purpose: ecosystem conservation, restoration and sustainable livelihoods for local communities.

18
Investment Profesionals
Source: Mirova and affiliates as of September 30, 2023
Investing in Nature-Based Solutions
In recent decades, we have witnessed growing public awareness on environmental issues. The fight against climate change has become the centerpiece of public debate, corporate strategies and citizens' concerns. However, the climate issue has often been reduced to the energy sector, with the challenge of decarbonising the production mix and promoting energy efficiency. However, climate preservation is also intrinsically linked to the preservation of nature. In recent years, a need has emerged from the heart of our concerns to preserve the "diversity of living things", our biodiversity in conjunction with the climate. To address this double challenge, solutions were identified and concentrated in the concept of Nature-Based Solutions1. Those are defined as actions to protect, sustainably manage and restore ecosystems, simultaneously providing human well-being and benefits for biodiversity and the climate. Such solutions include investment in reforestation, sustainable agriculture, ocean conservation, and the restoration of degraded land.
As a pioneering impact-investing company, Mirova early on identified biodiversity preservation as a central issue for sustainable development and the completion of the Sustainable Development Goals (SDGs). A game changer in terms of direct, sizable, environmental and social impact, the concept of Nature-Based Solutions also appeared to us as being a tremendous opportunity for investors. We decided to contribute our expertise and experience by designing natural capital investment strategies for institutional investors aiming at combining profitability and ecosystem conservation and regeneration.
Nature conservation and regeneration are now quickly imposing not only as the new frontier for sustainable development, but also for sustainable finance. Investors and corporates are increasingly mobilized because they understand how much our economy and development are tied to managing and regenerating natural resources. Investors have also identified the unique innovative business ecosystem and business models that are developing to offer solutions, and the opportunity they represent in terms of investing.
[1] Nature-based Solutions (NbS) are defined by IUCN as "actions to protect, sustainably manage, and restore natural or modified ecosystems,that address societal challenges effectively and adaptively, simultaneously providing human well-being and biodiversity benefits".

Forests
Land

Oceans
Designing strategies for nature regeneration
Mirova and its 100% owned subsidiary Mirova UK have been designing, raising and investing strategies in the realm of natural capital investing for more than 7 years. Each of our natural capital investment strategies aims at tackling a specific issue through financing solutions and supporting the development at the level of economic ecosystems.
In addition to the five strategies described below, Mirova also displays a series of dedicated mandates for prestigious institutional investors.
Land Degradation Neutrality strategy 
Poor land management practices have led to the loss of more than 25% of the world's arable land in the last two decades2. As with the direct economic value of sustainably using land and its resources, proper management of land-based ecosystems can increase food security, decrease biodiversity loss, and help combat climate change, poverty, social instability and conflicts. The Land Degradation Neutrality (LDN) concept is included in the SDGs and other initiatives. Co-promoted by Mirova and the United Nation Convention to Combat Desertification, the LDN investment strategy brings public and private capital together to provide long-term financing to sustainable land-use projects that will reduce or reverse land degradation through sustainable agriculture, sustainable forestry and other land-use related sectors (AFOLU).
[2] According to the Intergovernmental Panel on Climate Change and the Intergovernmental Science‑Policy Platform on Biodiversity and Ecosystem Services
The Technical Assistance Facility of the LDN initiative is managed by IDH. For more information you can visit the dedicated page on their website.
For more information on the ESG policy, please see the "LDN Initiative - Summary of ESG Policy" below.
If you would like to submit a project to the LDN initiative, please see below the "LDN Initiative - Guidance for project developers".
Climate Strategy 
Society and businesses continue to confront risks arising from climate change and resource depletion. Rising populations and consumption patterns put increased pressure on soil, water and air systems, leading to further challenges for resource and supply chain.
Launched in 2013, the Climate strategy invests in the world's deforestation frontiers to slow down the rate of deforestation, mitigate climate change, protect biodiversity and provide rural communities with a fair and sustainable living, whilst offering investors a fair return on capital. The strategy supports sustainable innovative agroforestry in buffer zones, and the restoration and protection of biodiversity and its habitats. It also enables the use of carbon credits from the protection of standing forest to support the development of livelihoods based on sustainable land use, and protection of ecosystems and the services they provide.
For more information on the ESG policy, please see the "Natural Capital - ESG Policy" below.
Sustainable Ocean strategy
An unhealthy ocean puts all life on Earth at risk. Decades of mismanagement have overexploited and damaged many ocean assets, especially fisheries and coral reef ecosystems, negatively affecting small island states and underserved coastal communities. And with the continued growth in the world's population, future protein demand will have to be met via responsible, traceable and smart climate means. To address these growing challenges, Mirova's sustainable ocean strategy creates investor value and impact by providing growth capital to companies focused primarily on seafood conservation and the circular economy, to ultimately build resilience in coastal ecosystems, create economic growth and improve coastal livelihoods.
For more information on the ESG policy, please see the "Natural Capital - ESG Policy" below.
L'Oréal Nature Regeneration initiative, a unique partnership
As part of its global strategy of commitment to biodiversity announced on June 24, 2020, L'Oréal will allocate €50 million to finance projects to regenerate marine and forest ecosystems. This impact investment strategy dedicated to the regeneration of nature will be managed by Mirova.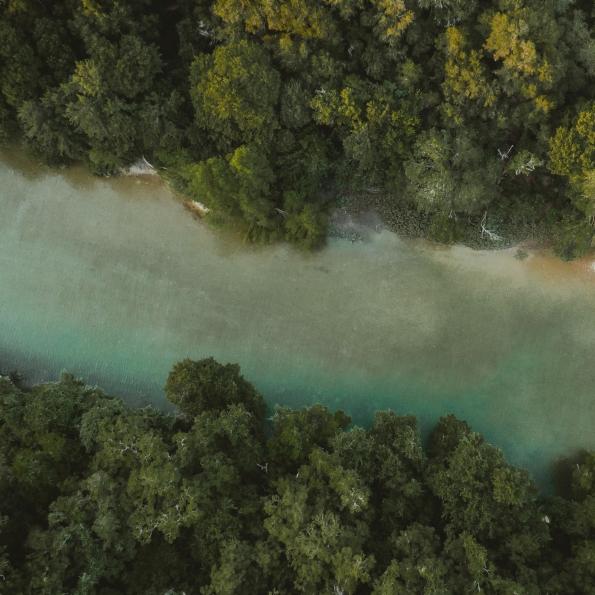 Our approach to impact in natural capital investing
Creating a positive impact is central to our natural capital investing approach — every investment we make must demonstrate how it will achieve both its environmental and social objectives, as well as related financial ones.
We work with projects interactively, in order to understand the logical steps that the project takes from our investment to the positive impacts it aims to achieve. We also identify and, if possible, minimise all the risks and assumptions made by the project. A series of Key Performance Indicators (KPIs) are then identified that help track the progress of the project along its impact pathway, whereas the project determines targets and baseline values for each project.
Our more mature solution—the Althelia Climate strategy—is already delivering impact at scale (see below).
Example of supported projects
Sumatra Merang Peatland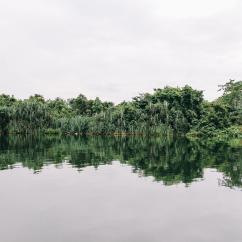 The Guatemala Caribbean Forest Corridor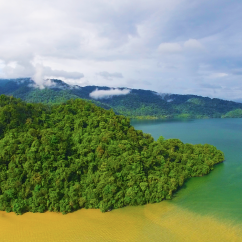 Tambopata Bahuaja REDD+ and Agroforestry Project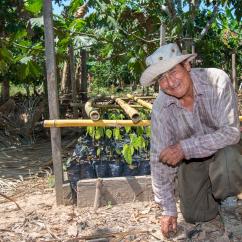 URAPI Sustainable Land Use/Café Selva Norte sub-project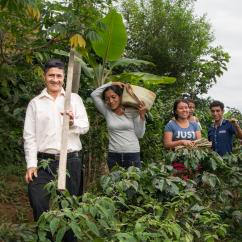 Mountain Hazelnuts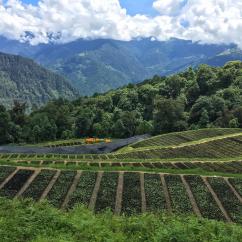 Miro Forestry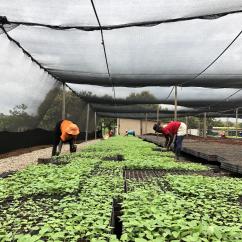 Komaza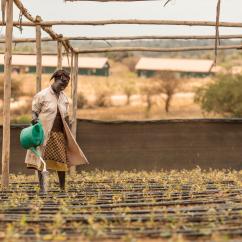 SafetyNet Technologies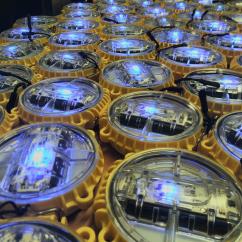 Plastics For Change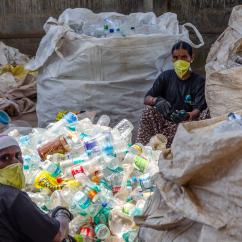 nextProtein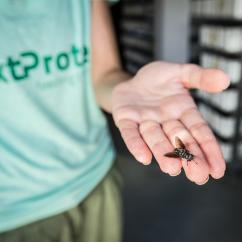 Sumatra Merang Peatland
Climate Strategy
South Sumatra, Indonesia
Peatland Rehabilitation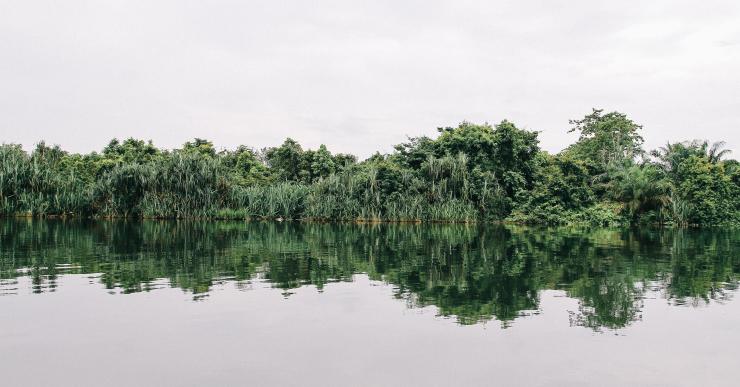 The rehabilitation of the Merang Peatland will result in reduced carbon emissions, prevention of fires and return of wildlife in the area, supported by neighbouring local communities.
22,934 ha under improved management for conservation within the project area
1,756,871 tonnes CO2 avoided since the project started in 2016
31 species threatened with extinction captured on camera trap, including sunbears, rhinoceros hornbill and critically endangered Sumatran tiger
According to Mirova analysis as of December 31, 2019
The Guatemala Caribbean Forest Corridor
Climate Strategy
Izabal, Caribbean Coast of Guatemala
Sustainable Community Forest Management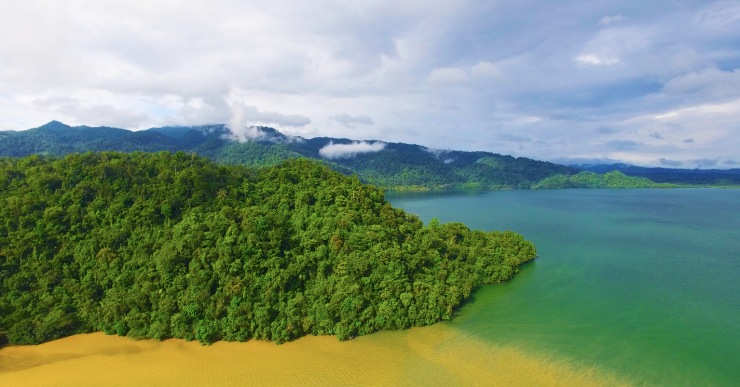 This project protects rainforests and avoids deforestation on community land through scaling up sustainable community forest management and integrating conservation activities that put a value on indigenous-led development.
2,406 ha reforested
4,502,816 tonnes CO2 avoided since the project started in 2012
52% of management roles within community organisations are held by women
51 schools and 3,800 students enrolled to participate in environmental education
According to Mirova analysis as of December 31, 2019
Tambopata Bahuaja REDD+ and Agroforestry Project
Climate Strategy
Madre de Dios, Peruvian Amazon
Forest and Biodiversity Conservation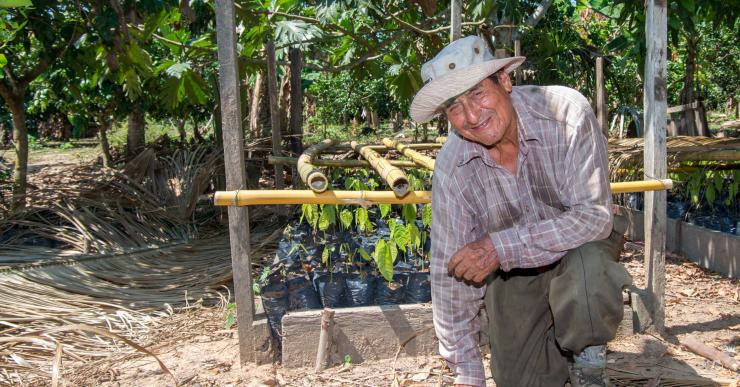 These projects conserve threatened tropical rainforest in an internationally recognised biodiversity hotspot of the Peruvian Amazon by providing local communities with forest-friendly and sustainable livelihoods.
3,729,355 tonnes CO2 avoided since project started in 2010
574,605 ha protected and 17,246 ha forest indirectly conserved on indigenous community land
30+ threatened species protected and one new species of snake discovered
192 farmers have developed management plans
114 farmers obtained Organic Certification
According to Mirova analysis as of December 31, 2019
URAPI Sustainable Land Use/Café Selva Norte sub-project
Land Degradation Neutrality Strategy
Peru, South America
Sustainable land use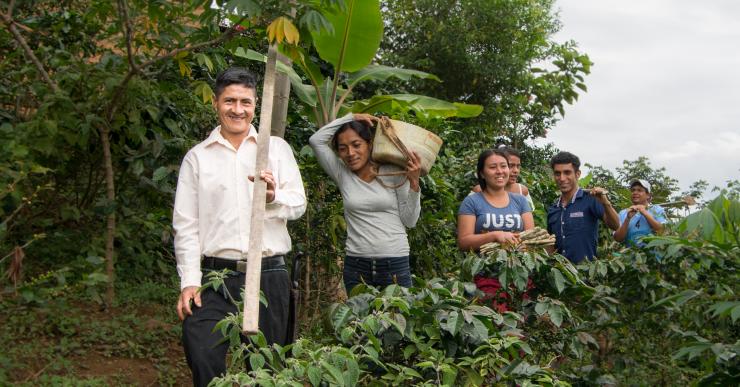 As a part of the URAPI programme, operated by ECOTIERRA, the Café Selva Norte project is reversing land degradation by implementing sustainable coffee agroforestry systems on degraded areas in Northern Peru, while also promoting social inclusion.
Mountain Hazelnuts
Land Degradation Neutrality Strategy
Bhutan, South Asia
Sustainable Land Use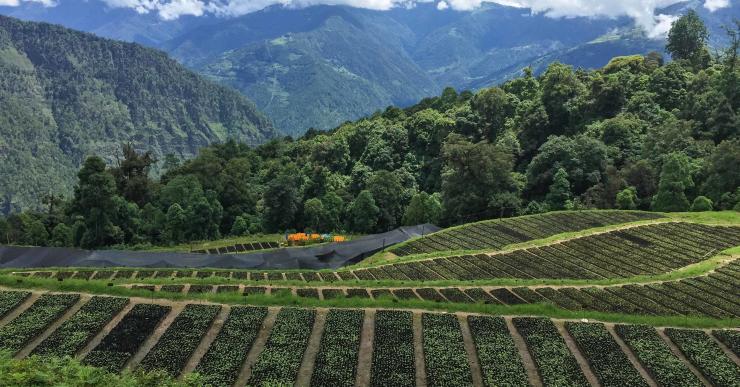 Mountain Hazelnuts is a triple bottom-line company working to establish a world-class hazelnut production in Bhutan, that creates shared value for all stakeholders: farmers & communities, international partners, living systems.
Miro Forestry
Land Degradation Neutrality Strategy
Ghana and Sierra Leone, West Africa
Sustainable Forestry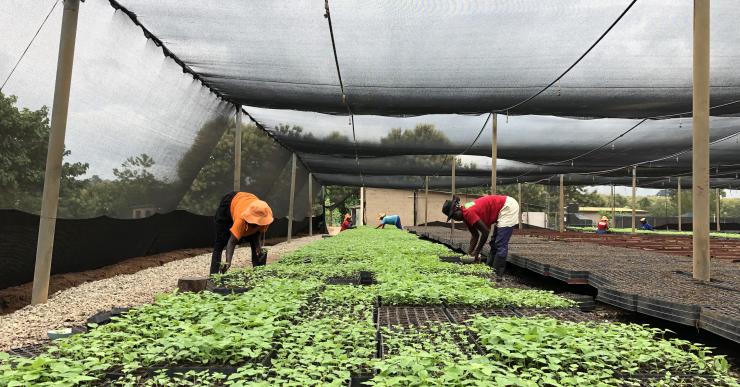 Miro Forestry & Timber Products is a vertically integrated, sustainable forestry and timber products business mixing commercial plantation forestry and the protection and regeneration of indigenous tree species, and the promotion of biodiversity and environmentally sustainable land-use management.
Komaza
Land Degradation Neutrality Strategy
Kenya, East Africa
Micro-Forestry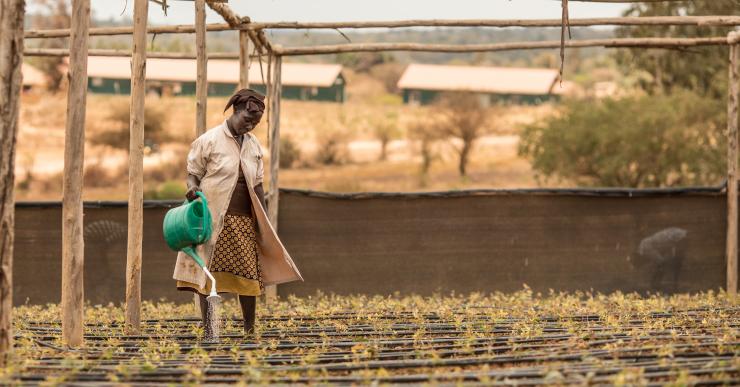 Komaza is an innovative social enterprise supporting local communities in Kenya to plant trees by providing seedlings, training, inputs, to poor smallholders. The company then manages the harvesting, processing, and commercialisation. This innovative model helps lift farmers out of poverty and produce quality timber at competitive prices.
By planting on pockets of degraded or unproductive smallholder land, Komaza aims to restore degraded farmlands through reforestation with a target planted area of 40,000 ha, while enabling farmers to earn life changing income from tree harvests.
SafetyNet Technologies
Sustainable Ocean Strategy
United Kingdom, Global
By-catch reduction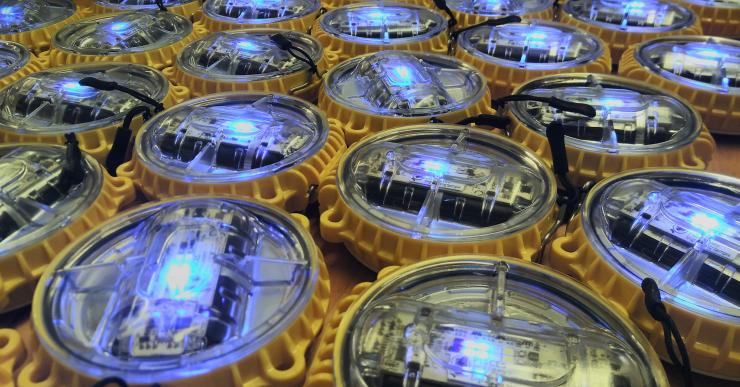 SafetyNet Technologies designs and builds light-emitting devices that use various frequencies and LED light settings to increase the selectivity of commercial fishing. These devices attached to fishing equipment enable fishermen to catch the right fish and help reduce the capture of non-target species and juvenile fish.
84 devices deployed & 12 ongoing trials including 4 commercial trials
Plastics For Change
Sustainable Ocean Strategy
India, South Asia
Fairtrade recycled plastic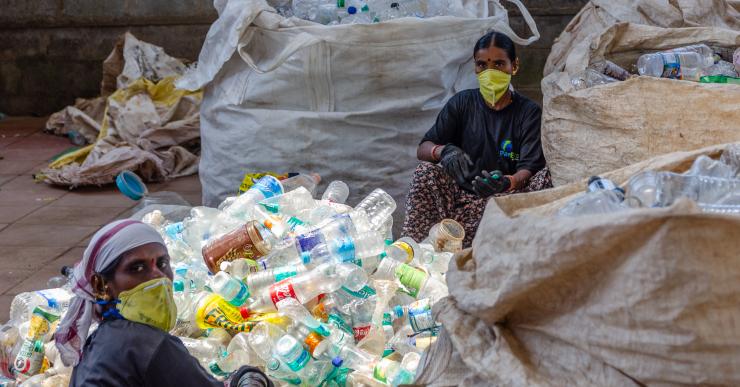 Plastics For Change, the world's first Fairtrade verified plastic recycling company, is on a mission to create sustainable livelihoods for the urban poor across India, reduce plastic pollution, and help brands and manufacturers meet their sustainability commitments.
Objectives:
Over 24,000 tonnes of plastic recycled/year
Over 30,000 waste pickers benefiting from improved and stable prices
nextProtein
Sustainable Ocean Strategy
Tunisia, North Africa
Insect Protein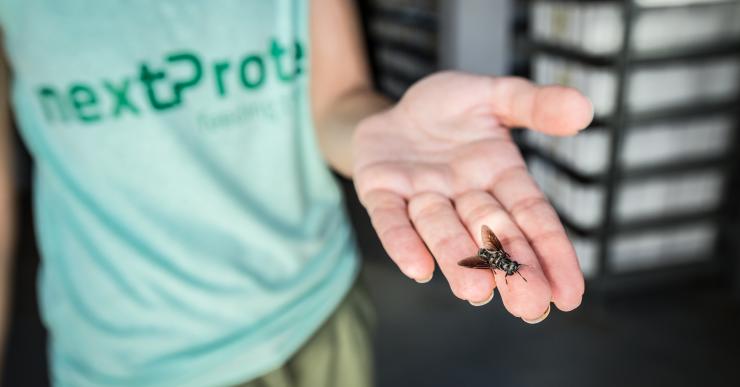 nextProtein is on a quest to address land & resource scarcity and sustainably feed a growing population. The company offers a high-protein insect meal especially aimed at aquaculture to help replace the resource-intensive fishmeal and soy ingredients traditionally used in aquafeed.
Objectives:
40,000 tonnes of local biowate recycled into Black Soldier Flies
2,500 tonnes of insect meal per year equivalent to 7,400 tonnes of whole fish.
The Althelia fund range enables investors, through innovative strategies, to finance sustainable land and ocean management projects
Learn about our funds
Mirova has a team of multidisciplinary experts, specialised in sustainable land and ocean management issues but also in the structuring of innovative financing solutions.
Learn about our managers