Our identity
Mirova is a conviction-based group of asset management companies dedicated to sustainable investment. We provide our retail and institutional clients with innovative investment solutions to accelerate the transformation of the economy towards a sustainable model.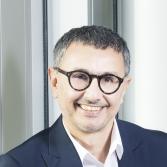 The world of finance must meet the challenges of today's society and accelerate transformation towards a more sustainable model
Philippe Zaouati
Our history
Mirova was created to bring together abundant capital and savings with the investment needs of a real, sustainable and value-creation economy. Since its formation, Mirova has benefited from the sustainable asset management expertise developed by Natixis Investment Managers for over 20 years and has seen considerable growth in its operations and its investor base.
Mirova is operated in the U.S. (and for the Global Sustainable Equity strategy worldwide) through Mirova US LLC (Mirova US).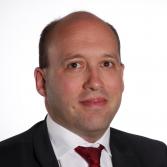 We believe the companies that are transitioning their business model towards sustainability will have a place in the future economy.
Jens Peers
31,5
BILLION USD
in assets under management
7
AREAS OF EXPERTISE
To support projects and companies across all sectors and stages of maturity
192
EMPLOYEES
Throughout Mirova and its three subsidiaries, Mirova US, Mirova UK and Mirova SunFunder.
2°C
CLIMATE CHANGE TRAJECTORY OF OUR PORTFOLIOS
Mirova aims, for all its investments, to propose portfolios consistent with a climate trajectory of less than 2°C defined in the Paris Agreements of 2015.
100% SRI
THE ENTIRE RANGE OF ELIGIBLE FUNDS HAVE RECEIVED THE FRENCH GOVERNMENT-BACKED SRI LABEL, OR ARE UNDERGOING THE ACCREDITATION PROCESS
The Sustainable Development Goals (SDGs) are at the core of all our investment strategies.
Source: Mirova and affiliates, of which Mirova US LLC (Mirova US) as of March 31, 2023

Based in Paris, Mirova operates in the United States through Mirova US. Mirova US is a wholly owned subsidiary of Mirova located in the United States. Mirova US and Mirova signed an agreement whereby Mirova agrees to provide Mirova US with investment and research expertise. Mirova US draws on its own expertise and that of Mirova to provide its clients with advice.
Mirova has offices in London through Mirova UK Limited (Mirova UK): a Limited Liability Company governed by English law. Registration number: 07740692 - Head office: 12 Gough Square London EC4A 3DW.
Mirova has a representative office in Luxembourg.
Classifications & ratings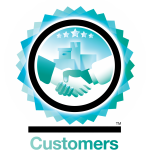 'Best For The World™ 2021 B Corp in 'customers area'
Mirova has been named amongst the 'Best for the World™ B Corps of 2021' in the 'customers area', for the development of high impact investment solutions for investors.
B Corp awards the top 5% of companies that have the highest verified scores in their five impact areas evaluated on the B Impact Assessment annually with an award for their highest rated sector.  To find the complete B Corp ceritification methodology, please visit the B Corp website here: https://www.bcorporation.net/en-us/best-for-the-world-2021-customers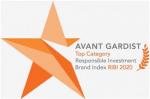 Top 10 companies genuinely committed to ESG 2020
For the third year in a row, Mirova makes the Top 10 of companies genuinely committed to ESG in the H&K Responsible Investment Brand Index 2020.
Hirschel & Kramer's Responsible Investment Brand Index is made up of two ratings: the Commitment rating which focuses on hard factors (e.g. level and quality of Listed Equity voting), and the Brand rating which focuses on soft factors (e.g. the existence of a Purpose statement and the quality of its expression). Each of these two ratings ranges from 0 (poor) to 5 (excellent). Mirova is rated as Avant-Gardist, being above average on both the Commitment rating and Brand rating. An annual fee of €1,000 is paid to H&K for the rating process. To find the complete H&K ceritification methodology, please visit the H&K website here: https://www.ri-brandindex.org/#method

PRI Leaders 2020
Mirova received the highest rating, A+, for all of its equity expertise for the fifth consecutive year and joins the PRI Leaders.
The PRI Leaders' Group 2020 showcases PRI signatories that, in their responses to the PRI Reporting Framework, demonstrate a breadth of responsible investment excellence, and that excel specifically in 2020's theme: climate reporting. Principles for Responsible Investment (PRI) is paid £7,959 for the application for the Leader's Group for each year. To find the complete PRI Leaders ceritification methodology, please visit the PRI website here: https://www.unpri.org/showcasing-leadership/the-pri-leaders-group/4771.article
References to a ranking, prize, certification, or label do not anticipate the future performance of the latter, or of the fund, or of the manager and are not representative of the manager's experience.
Innovating across all asset classes
We foster innovation. Mirova has reinforced and provided support for highly positive environmental and social impact strategies in each of its asset classes.
As part of our open and collaborative approach, we have brought together key experts and highly knowledgeable players to offer our clients tailored, highly efficient and positive-impact solutions.
Our open approach and the diversity of our asset classes enable us to support major listed companies as well as smaller projects across different investment geographies.
2021
Launch of an impact private equity strategy
2020
Launch of the development of a methodology to analyse the impact of listed investments on biodiversity
2019
Launch of a gender diversity equity strategy
2018
Launch of carbon neutral equity strategies
2017
Creation of an investment platform for natural capital: the Althelia funds range. Our experts develop investment solutions that ensure the sustainable management of land and marine resources.
2015
Innovative methodology to measure carbon footprints, and which applies to all Mirova investments.
2015
Launch of one of the first global strategies for green bonds