Mirova accelerates its global development with new strategic ambitions in the US
Mirova, a Natixis Investment Managers affiliate dedicated to sustainable finance, is accelerating its development in the US market by appointing current Chief Operating and Development Officer, Zineb Bennani, as CEO of Mirova US and Global Head of Business Development of Mirova. Established in the United States in 2017, Mirova's subsidiary has a staff of more than 25 people and currently manages $8.4 billion[1], in particular through the development of its global sustainable equity strategy.
Illustrated by the 2022 acquisition of SunFunder, an emerging impact asset manager, the global growth of Mirova will be strategic in the next decade. As part of this development plan, the American markets are key in raising assets under management for the global equities strategy, the expansion of impact investing, and the development of the private assets offer.
Bennani's appointment as CEO of Mirova US and Global Head of Business Development of Mirova will be effective from May 2023. Zineb brings a wealth of experience and expertise from her nearly 17 years at Mirova and within Natixis Investment Managers, which will bolster the next phase of growth for Mirova's US operations and further enhance its client experience. She is currently Chief Operating and Development Officer of Mirova and has served as Deputy CIO and Equity Portfolio Manager, Head of Governance Research and Engagement, and in other investing, research, and client relations roles.
Following Zineb's appointment, current interim CEO at Mirova US Ritesh Shah will evolve into a role as Mirova's Global Head of Corporate Development, in charge of managing the company's future corporate developments. Zineb and Ritesh will continue reporting to Guillaume Abel, Deputy CEO of Mirova. Jens Peers, as CIO for Mirova US since it was established, will pursue his focus on his investment-related duties.
[1] Source: Mirova, 12.31.2022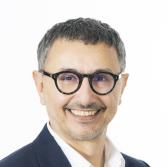 10 years after its creation, Mirova is pursuing its mission to help transform the economy into a more sustainable and inclusive model. Zineb has been a key person in the development of Mirova since its inception. I am fully confident that she will be able to deploy an ambitious roadmap and support our strategic development at an international level and our ambition to become a global leader in impact investing.
Philippe Zaouati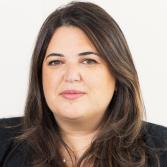 I am particularly pleased to be joining the Mirova US team, which I already know very well. Our ambitions are strong in this market, which is essential for deploying global strategies but also key for the development of our private assets platform.
Zineb Bennani