Corporate Newsletter Q3 2020
Published on 10/12/2020
News
Investing in Sustainability? Yes but how
Learn about what happened at Mirova during Q3 2020.
Let's keep in touch !
You can subscribe to Mirova's publications by clicking here

Mirova launches Global Environmental Equity strategy
In July, Mirova announced an environmental equity strategy with a global reach, focused on companies participating in the ecological transition. This move is in line with Mirova's Europe Environmental Equity strategy. The strategy, which leverages the expertise of Mirova's research and investment teams, will be managed by Anna Vaananen and Suzanne Senellart. SRI and Greenfin certifications are currently underway for the fund.
Mirova and Natixis Assurances strengthen their collaboration on green bonds with the launch of a new Euro green bonds strategy
After having launched its first green bond strategy in December, Natixis Assurances is strengthening its position with a new Euro green bond program implemented in July. It focuses on investment Grade bonds issued in euros. It offers a portfolio consistent with a global warming trajectory of below 2°C1, a goal set out in the Paris Agreement. Natixis Assurances has entrusted Mirova with the management of a portfolio, which is expected to reach several hundred million euros.
[1] Corresponds to the action plans put in place to comply with the Paris Agreement, i.e. the increase that should not be exceeded in the average temperature of the planet between 1850 and 2100
Reference to a label does not indicate the future performance of the strategy or the fund manager.

Mirova and EP Carbon launch a Natural Climate Solutions carbon project accelerator
Mirova joined forces with EP Carbon, a US-based REDD1+ carbon project developer, to launch an Accelerator aimed at catalysing a new generation of Agriculture, Forestry and Other Land Use (AFOLU) sector carbon projects to mitigate and adapt to manmade climate change whilst delivering positive impacts for both biodiversity and local communities.
[1] Reducing Emissions from Deforestation and Forest Degradation
LDN strategy supports Komaza
In July, Mirova invested through its LDN strategy (Land Degradation Neutrality) in Komaza, an innovative social enterprise which helps local populations to plant trees by providing seedlings, training, and farming inputs to poor smallholders. The company then manages harvesting, processing, and commercialization. This innovative model helps farmers to lift themselves out of poverty and to produce quality timber at competitive prices. As of today, Komaza has planted over six million trees1.
[1] Source : Komaza
Natural Capital: our 2019 impact report
The COVID-19 pandemic is a wake-up call for many. It is at last time for everyone to consider the effects and benefits of nature-based solutions on our planet and global population. Whilst we sometimes live in a world where words speak louder than actions, it is a great privilege to present results and alternative solutions at work in our 2019 Impact Report on Natural Capital Investing.
Mirova's Althelia Sustainable Ocean Fund reaches a final close at $132 m of commitments
Mirova announced on august 5 the final close of the Althelia Sustainable Ocean Fund (SOF)1, a fund dedicated to making pioneering impact investments into projects and innovative enterprises in the marine and coastal environment .The fund's final commitments are now more than $132 million. Mirova Natural Capital Limited, the London-based wholly owned subsidiary of Mirova, is the investment advisor to the SOF.
[1] The ALTHELIA SUSTAINABLE OCEAN FUND is a Luxembourg SICAV-SIF authorised by the Commission de Surveillance du Secteur Financier (CSSF), closed to new subscription. Mirova Natural Capital Limited is an investment advisor to Alter Domus Management Company S.A., the Alternative Investment Fund Manager (AIFM) for the ALTHELIA SUSTAINABLE OCEAN FUND.
Any investment has risks, including the risk of capital loss.
Energy Transition Infrastructure
Mirova acquires 4 wind farms in France's Aveyron department
On August 31, Mirova acquired a majority stake in four wind farms located in France's Aveyron department: Montagnol, Tauriac, Muratel, and Murasson. These wind farms have been operating since 2011, 2012, 2013, and 2017, respectively. Their 22 turbines represent a combined installed capacity of 51 MW. According to Mirova's analysis, these four wind farms could represent 6,269 tons of avoided emissions of greenhouse gases1. The project developer, Valeco, owns the remaining shares.
[1] According to French energy mix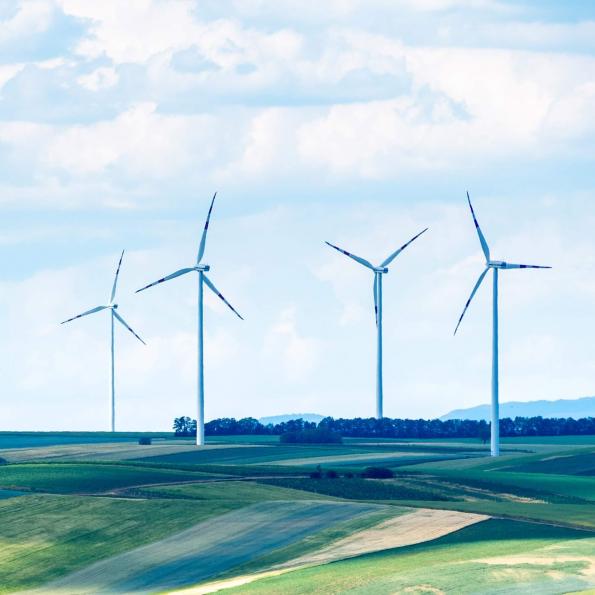 Mirova partners with Corfu Solaire
In September, Corfu Solaire (a subsidiary of Terre et Lac group) announced that Mirova had made an equity investment in a newly created subsidiary, Corsaire. The €18m investment will finance the completion of 12 solar power projects generating a total installed power of 129 MWp1. Construction will begin in 2021 with operations expected to start in 2023.
[1] Mega-Watt peak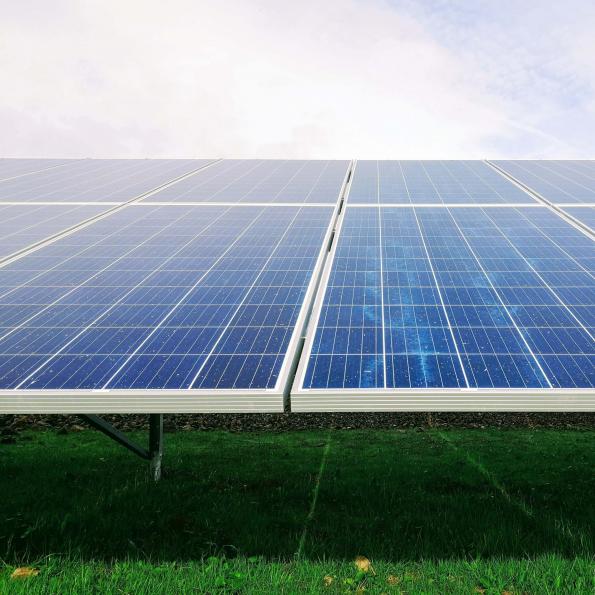 Iceberg Data Lab and I Care & Consult selected to provide first of its kind biodiversity impact measurement tool for investors
AXA Investment Managers, BNP Paribas Asset Management (BNPP AM), Sycomore Asset Management and Mirova are pleased to announce that they have selected the consortium comprised of Iceberg Data Lab and I Care & Consult as the research provider to develop a tool to allow investors to measure how their investments impact biodiversity. This selection was the final step of a structured, highly competitive tender process initiated by a Call for Expression of Interest (CEI), early this year. The CEI was supported by an Investor Statement on the need for biodiversity impact metrics , which gathered more than thirty signatures from leading institutional investors around the world, representing over €6 trillion in assets under management.
A Renewed Sustainable Finance Strategy for Europe
The European Commission recently closed its public consultation on the Renewed Sustainable Finance Strategy. Based on the input collected, the Commission will develop a new strategy which will serve as a keystone over the coming years as the European Union regulatory framework on sustainable finance evolves.
Acting as a Responsible Investor 2019
Article 173 of the Energy Translation law states that French Investors must take into account social, environmental and governance matters in their investments. The publication of this impact report is our chance to demonstrate that sustainable development issues are at the core of our investment policies and voting and engagement actions.
Read the report (in French)
Finance : Insurance and Reinsurance
Environmental, social and governance issues have been taken into consideration by insurance and reinsurance companies for a few decades. However, the urgency of the environmental and sanitary crisis is pushing them into the spotlight. Bearing the risks, the aim and responsibility of the insurance industry help ensure the long-term resilience of our societies.
« Agir pour le vivant » : Finance at the heart of the ecological transition
The first edition of « Agir pour le Vivant » (Acting for the Living), an event focused on ecological solutions, was held from August 24-30 in Arles in the south of France. Mirova was an official partner of the event, which included discussions and regional pilot initiatives. The goal of the event was to encourage participants to reflect on how the way in which we live affects our planet and the living things we share it with. Philippe Zaouati participated in two discussions: Financing the ecological transition and The epistemology of catastrophe(French videos). He also took part in a "thinkshop" focused on the natural footprint of corporations.
Read the news (in French)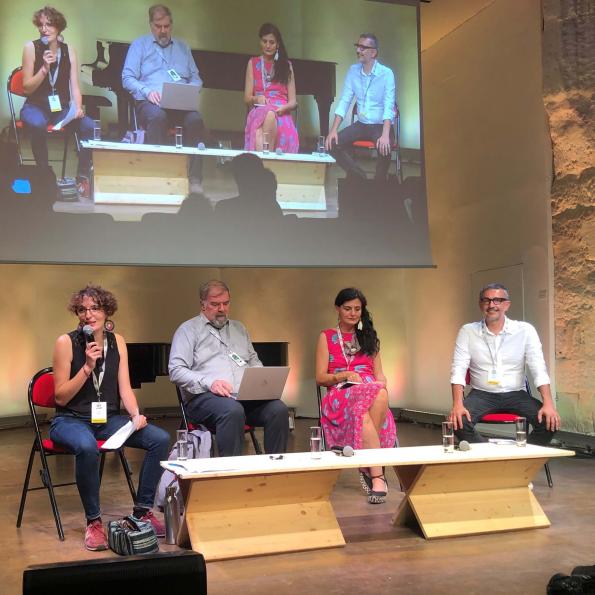 Mirova sponsor of the Germinations
The second edition of Les Germinations took place on September 24th. The event is dedicated to socio-environmental accounting. Philippe Zaouati took part in the following panel discussion: "How to account for the limits of our planet and environment ?".
Learn more (in French)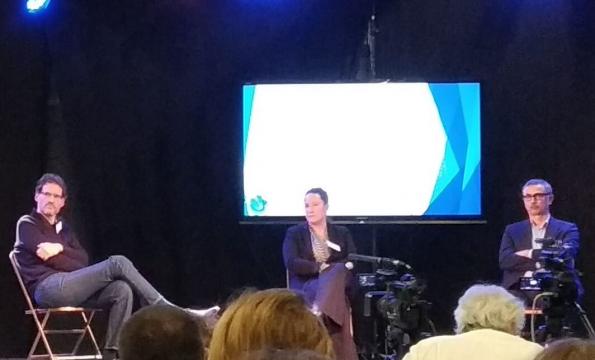 « Agir pour l'égalité »: Mirova participates in a social responsibility event, organized by the Marie-Claire Think Tank
To cap off its year-long « Agir pour l'égalité » (Acting for equality) think tank in partnership with Natixis, Marie Claire organized a large-scale social responsibility event which took place from September 28th through October 2nd. The purpose of the event was to raise awareness about gender equality and to bring as many stakeholders as possible together around the topic.To mark the occasion, Philippe Zaouati represented Natixis at a round table discussion: "How to reinvent leadership to create a fairer and more inclusive workplace ?". Mirova's CEO also presented a study showing the impact of gender diversity on financial performance.
Read the news (in French)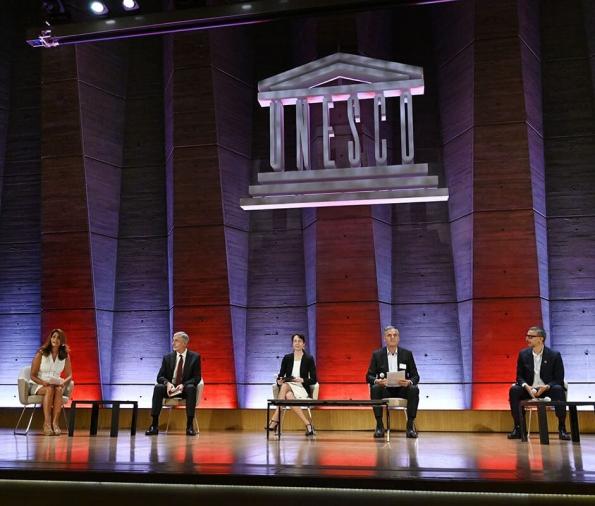 Mirova wins two awards at the 35th edition of the Corbeilles organized by French magazine, Mieux Vivre Votre Argent
On Thursday September 24th, 2020, Mirova was rewarded not once but twice at 35th edition of the Corbeilles, an awards ceremony organized by the French magazine, Mieux Vivre votre Argent. The Corbeilles, which are very well-known in financial circles, acknowledge institutions whose funds achieve the best performance over time. The ceremony recognized the best performances up to end-2019.
Read the news (in French)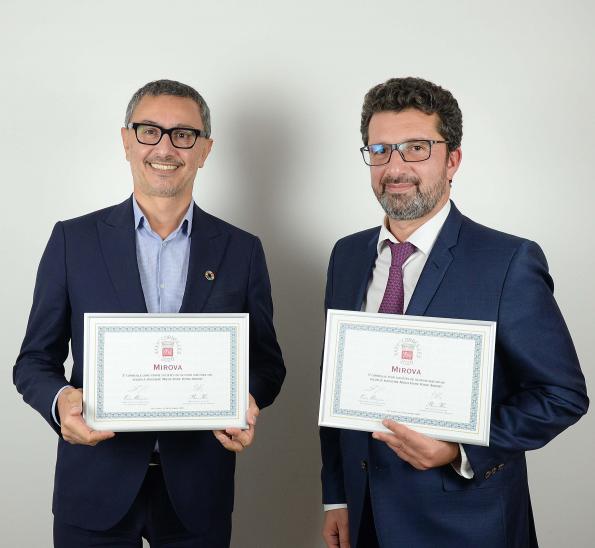 Mirova wins 3 trophies at the Environmental Finance Impact Awards 2020
Mirova's dedicated natural capital platform, the Sustainable Ocean strategy and the Brazil Biodiversity strategy were rewarded at the Environmental Finance's 2020 Impact Awards in the respective categories:
Investment team of the year – asset manager
Impact project/investment of the year – Oceans and coastal zones
Fund of the year – multi-asset/other
View the full list of the Environmental Finance Impact Awards 2020's winners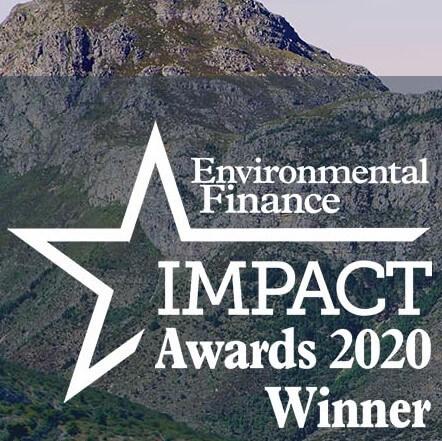 The natural capital platform strategies are exposed to loss of capital risk, deal flow risk, operational risk, liquidity risk, country risk, market risk, legal and regulatory risk, currency risk, counterparty risk, project risk, valuation risk.
For more information on the reward methodology, please refer to the website Environmental Finance.
Reference to a ranking and/or a price does not indicate the future performance of the fund or the fund manager.
Past performance and simulations of past and future performances are not a reliable indicator and therefore do not anticipate future results. Investments in the funds are mainly subject to a risk of capital loss.