Join us
Would you like to be a part of Mirova's team? 
Find all the information you need for your application on this site. 

Mirova in brief
Founded in 2014, Mirova is an asset management company dedicated to sustainable investing and is affiliated with Natixis Investment Managers. Mirova and its subsidiaries are located in France, the United Kingdom, Luxembourg and the United States. 
A mission-driven company*, certified B Corp™**, Mirova is a conviction management company that offers its clients investment solutions that seek to combine financial performance with environmental and social impact. 
Through multidisciplinary teams united around the same vision, the variety of our areas of expertise, and our ability to innovate and create partnerships with the best experts, we seek to direct capital towards investment needs in a real, sustainable, value-creating economy. 
28,4
bn euros
of assets under management
100%
article 9 SFDR
All of our funds are categorised under Article 9 of the SFDR1 regulation
Mirova and affiliates as of 09.30.2023
Our careers
Mirova's success relies on multidisciplinary teams based in Paris, London, Boston, Singapore and Stockholm: portfolio management (listed assets, real assets), financial analysis, extra-financial analysis, sustainability research, etc. The transversal functions are also key to the proper functioning of the company: compliance, legal, accounting, communication, customer relations, marketing, human resources, etc. 
Our vision of investing and of a responsible company
Our mission
In 2020, Mirova became a mission-driven company and has included its raison d'être (corporate purpose) and environmental and social objectives in its statutes in order to anchor its collective project in the long term. Joining Mirova means having the reassurance of practicing a profession that makes sense! 
Our raison d'être: Contributing to a more sustainable and inclusive economy is built around 5 commitments.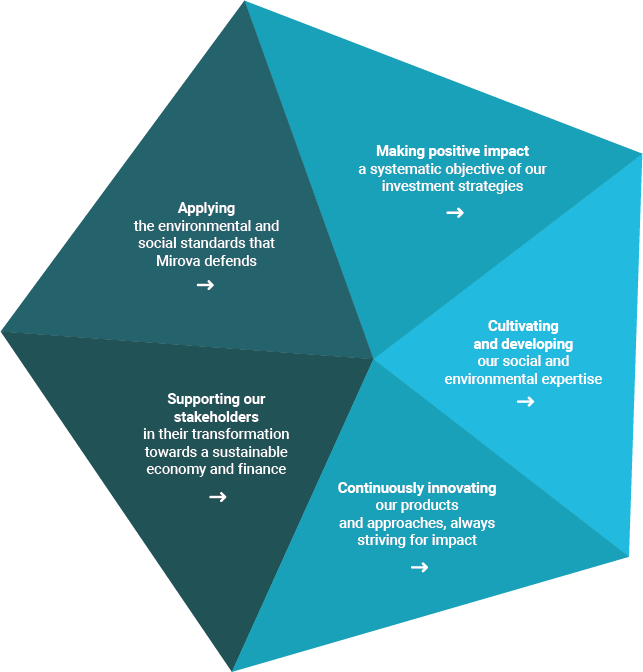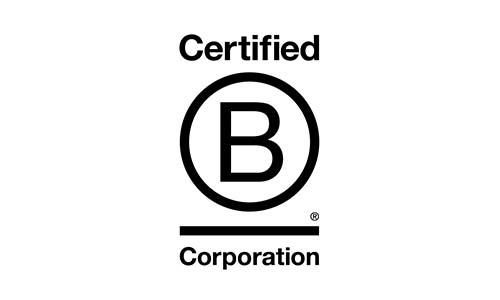 OUR ENDOWMENT FUND 
Consistent with Mirova's corporate purpose as a committed investor and an entreprise à mission under French law, the projects supported by its endowment fund, the Mirova Foundation, actively address intersecting issues in three areas: restoration of ecosystems and biodiversity preservation, climate change adaptation and mitigation, social inclusivity, and the wellbeing of populations.  
Mirova Foundation supports public interest organisations that are experiencing a turning point, either in their start-up phase or scaling up. By raising awareness, disseminating information and advocacy, Mirova Foundation also acts as an amplifier for project leaders, the causes they defend and the solutions they propose. Our shared objective: to enhance the movements in favour of environmental and social transition.
Learn more about our mission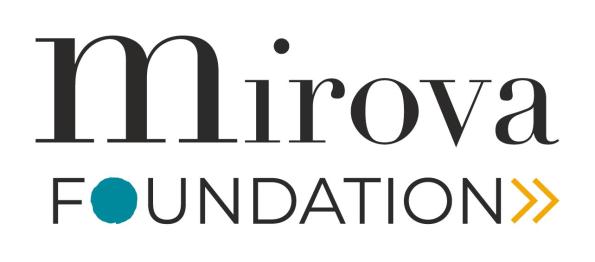 C

OHESION AND CULTURAL TRANSFORMATION 
Strengthen dialogue, share perspectives and ensure inclusive management by: 
creating a framework conducive to exchanges through regular sharing times and the organisation of an annual seminar; 

encouraging inclusive leadership through discussion spaces, awareness-raising workshops and co-development.
EMPLOYEE WELL-BEING AND WORKING CONDITIONS 
Prioritise the quality of life of employees by: 
encouraging hybrid work practices that work remotely and on our premises; 
offering specific support around parenting; 
ensuring disconnection and work-life balance.
SKILLS DEVELOPMENT 
Capitalize on the talents of our employees and the development of their skills by: 
providing access to a wide range of training; 
providing internal mobility opportunities. 
DIVERSITY AND INCLUSION 
Make our diversity an asset for innovation and openness by: 
promoting parity in our organization at every stage of life in the company; 

encouraging exchanges between our international teams; 
Developing partnerships to foster diversity of recruited profiles.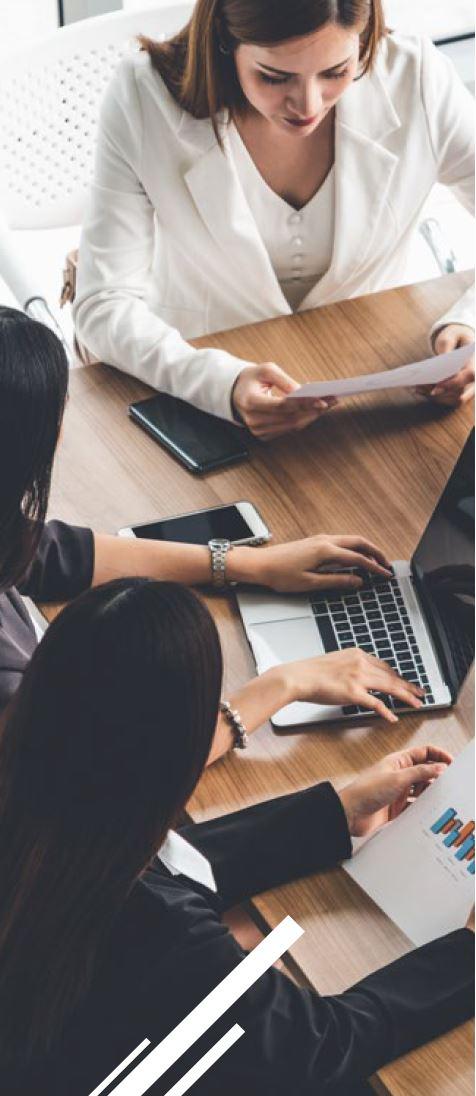 HappyAtWork® and WeImpactIndex® labels
The HappyAtWork® label reflects the commitment and motivation of the company's teams. With an overall score of 4.4/5, Mirova stands out especially through the pride of belonging and the feeling shared by the teams that their work is recognised by the company.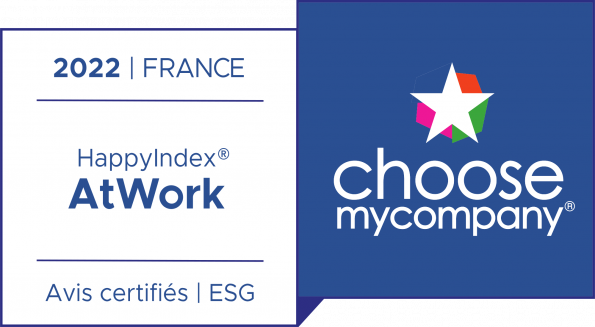 The WeImpactIndex® label recognises organisations whose employees most value the reality of ESG practices. With a participation rate of 79.4% and an overall score of 4/5, Mirova is well above the average and ranks 6th among companies with more than 100 employees.
References to a ranking, award or label do not prejudge the future performance of the ranking/fund or manager. Source and methodology available on choosemycompany.com
Learn more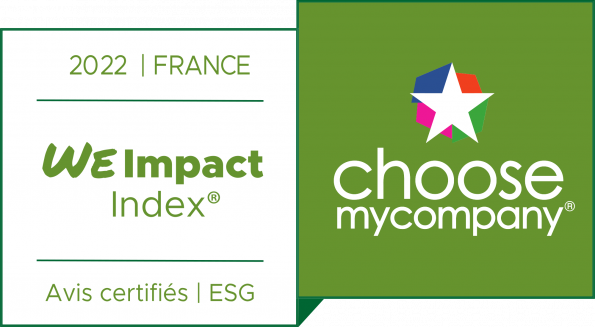 D

ISCOVER OUR JOB OFFERS 
Discover our offers and apply online on the Natixis recruitment site by searching for "Mirova" as an entity and selecting the type of contract you are looking for. 
You can also follow us on LinkedIn to stay up to date of recruitment opportunities!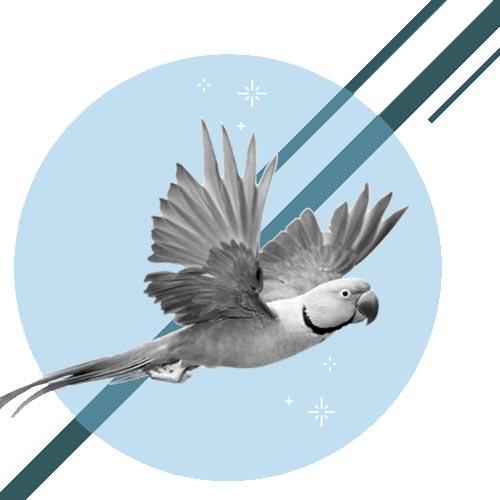 Let's keep in touch !
You can subscribe to Mirova's publications by clicking here
* Introduced in France in 2018 under the Pacte Law, a 'société à mission' company must define its "raison d'être" and one or more social, societal or environmental objectives beyond profit. The purpose, and objectives aligned with this purpose, must be set out in its Articles of Association. The Articles specify the means by which the execution of the Mission will be monitored by a Mission Committee (a corporate body distinct from the board of directors which is responsible for monitoring the implementation of the mission with at least one employee.) An independent third party then verifies the execution of the Mission, via a written opinion which is annexed to the report of the Mission Committee to shareholders and made available on the website of the company for a period of five years.
** Since 2006, the B Corp movement has been promoting strong values of change throughout the world to make businesses "a force for good" and to distinguish those which reconcile profit (for profit) and collective interest (for purpose). B Corp's goal is to certify companies that integrate social, societal and environmental objectives into their business model and operations. More details here
1 - Concerns funds exclusively managed by Mirova and subject to European regulations. The Sustainable Finance Disclosure Reporting (SFDR) Regulation aims to provide more transparency in terms of environmental and social responsibility in financial markets, through the provision of sustainability information on financial products (integration of risks and negative sustainability impacts). Article 9: the product has a sustainable investment objective. Learn more about the positioning of Mirova funds here.
2 - References to a ranking, prize or label do not anticipate the future results of the latter, or of the fund, or of the manager. Past performance is not indicative of future performance. 
Read also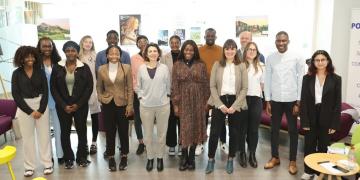 Pop'Skills: Mirova commits to equal opportunities in partnership with Vox Populi
Published on 05/06/2022
Convinced that diversity of talents is a question of ethics as well as a source of innovation and performance for companies, Mirova joins forces with French association Vox Populi and launches the "Pop'Skills Finance" training for a dozen students. This partnership aims to broaden the sourcing network of candidates and invites Mirova employees to get involved in this approach through a mentoring program.