Mirovα: Creating Sustainable Value #8
Published on 10/19/2021
Understanding the markets, Investing, Engaging in dialogues, Measuring Impact...
Read the new issue of Mirovα: Creating Sustainable Value

ECB: from market neutrality to carbon neutrality
Do central banks overstep their mandate if they include climate risk management? Answering this question would require that we specify the mandate, but this debate dates back to the institution's creation and if there can be said to exist a consensus on this subject, it can only be that there is no consensus. 
Despite all the attempts to develop definitive theories about central banks, no iron-clad rule has ever been established concerning their ideal role or their potential supervisory powers, their degree of dependence on the powers that be, the private or public nature of their capital, or their latitude to adapt to economic or demographic development. In summary, the debate comes down to two points:
The extent to which they issue means of payment (not necessarily money per se), including the counterpart of such issues, such as discount notes or gold reserves, and for the benefit of which agent
Who should decide: The state that granted them the privilege of issuance? The Treasury, as in the case of the Bank of England (BoE)? The Parliament, as in the case of the Riksbank1? The private commercial banks that were often shareholders of the central banks until the 1940s or 1950s? A commission of experts? Legal and technical rules applied strictly or according to circumstance? An implacable algorithm, as the aficionados of cryptocurrencies or so-called smart contracts believe possible?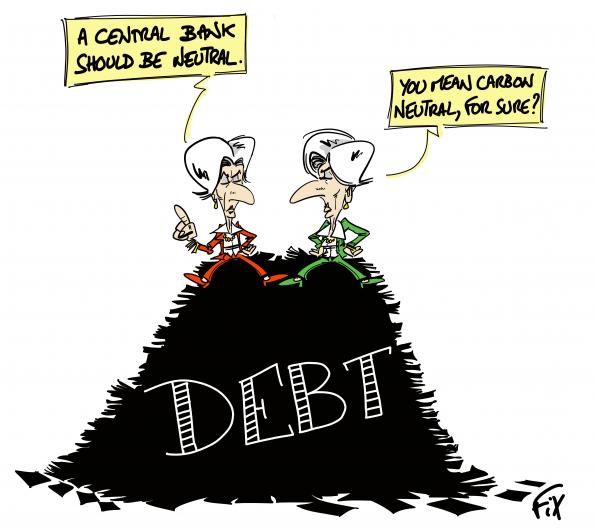 We believe that the time has come for central banks to take into account the risks posed by climate change. It is best to do this before the risks increase and materialise. The history of monetary policy teaches us that changes in dogma come too late, after a failure has been observed or a crisis has arisen. The crisis of stagflation, predicted by the French liberal economist Jacques Rueff, prefigured the official termination of the Bretton Woods agreements, and prompted the triumph of the ideas of the Chicago School, embodied by Milton Friedmann and, and considered the party line still today. And yet…
[1] Bank of Sweden
Let's keep in touch !
You can subscribe to Mirova's publications by clicking here