Mirovα: Creating Sustainable Value #7
Published on 05/11/2021
Understanding the markets, Investing, Engaging in dialogues, Measuring Impact...
Read the new issue of Mirovα: Creating Sustainable Value

The Danone-Faber affair: the transition to responsible capitalism will not be a smooth ride!
Since activist funds entered the capital of this company, which stands as an example for its history of pursuing Corporate Social Responsibility (CSR) objectives, first demanded and then obtained the departure of Danone's CEO , we have been surprised by the turn the media debate has taken. One might have expected that, given the aggressiveness of the campaign to oust Emmanuel Faber, the legitimacy of accusations made by these activist shareholders would be questioned, their motives investigated, and their recommendations (as well as the consequences thereof) examined. Yet nothing of the sort took place, or very little. No, the sole debate that raged was whether Danone and its CEO had not over-emphasised CSR to the detriment of their focus on shareholder value creation!
It is with real disappointment that we note that investors who, at least judging by their letters of intent, claim to be converts to Socially Responsible Investment (SRI) have plunged headlong into this one-sided debate without any discernment and, alas, often with arguments similar to those of investors who do not bother to pretend to give any consideration to the environmental and social value of their investments.
We would like to reiterate that the way this debate has been framed and the arguments put forward indicate that battle over the transition to responsible capitalism is far from won. It is worth taking a moment to deconstruct the two main arguments put forward in order to understand the extent to which the concept of what constitutes a responsible company remains largely misunderstood, both by investors—whether they claim to be responsible or not—and by the vast majority of economists, professionals, columnists and commentators.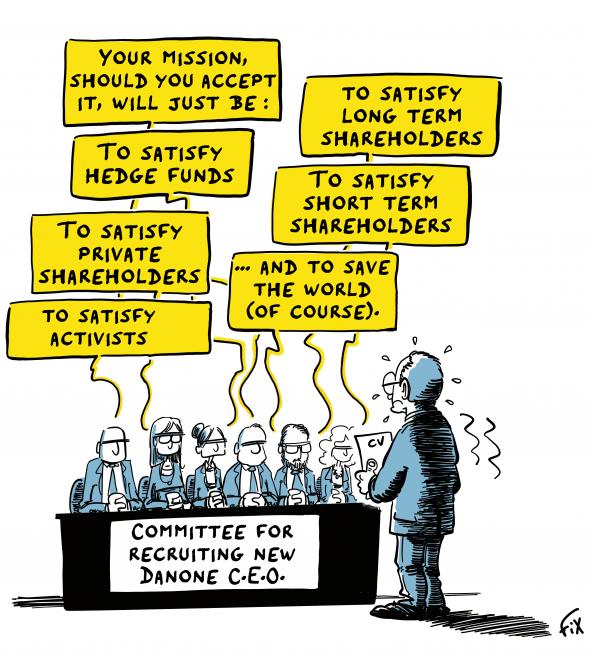 Let's keep in touch !
You can subscribe to Mirova's publications by clicking here