Orange teams up with Mirova and IUCN to deploy the Orange Nature fund
Published on 12/17/2021
News
Orange is taking a new step in its "Net Zero Carbon" environmental strategy in 2040 with the creation of Orange Nature1, a fund endowed with 50 million euros to develop restoration and conservation projects for natural ecosystems.

An innovative investment strategy focused on carbon neutrality
As more and more companies are committed to carbon neutrality, the priority must be to avoid and reduce greenhouse gas emissions. However, the creation of carbon sinks makes it possible to sequester incompressible CO2 emissions.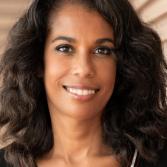 Orange Nature is a key element of the Group's environmental policy. By 2040, most of our CO2 emissions will have been reduced thanks to the actions undertaken over the previous years. Orange Nature will enable us to complete the task of becoming Net Zero Carbon in 2040, through the use of nature-based solutions that will capture the residual incompressible emissions. Nature is our shared resource. It is up to each and every one of us to preserve it.
ELIZABETH TCHOUNGUI
Launched with Mirova, which will ensure its management and deployment, the fund will allow for the implementation of an innovative approach to investment but also to the Net Zero Carbon ambition taken-on by the Orange Group. Orange's remuneration will only be in high quality carbon credits2 generated by these projects.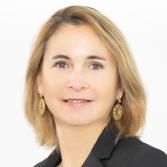 We are proud to team up with Orange to mobilise more private funding in favour of solutions based on nature for the climate. The ambitious commitments of large groups, when well defined and framed, can become powerful contributors to a net zero economy.
ANNE-LAURENCE ROUCHER
The Orange Nature fund will invest, directly or indirectly, in various CO2 removal projects around the world: forestry, reforestation and restoration of natural ecosystems (mangroves or agroforestry projects). Particular attention will be paid to the economic and social development of the territories and populations concerned by the projects as well as their positive impacts on biodiversity.
Partnership between Orange Nature and the Nature+ Accelerator Fund
The Orange Nature fund has an exclusive co-investment agreement with the Nature+ Accelerator Fund3 launched by International Union for Conservation of Nature (IUCN) and the Global Environment Facility (GEF).
The Nature+ Accelerator Fund will combine the expertise of leading public and private institutions and platforms aimed at attracting private funding to the conservation of land and oceans. The accelerator will rely on the global leadership of the IUCN in terms of Nature-based Solutions4, the experience of Mirova's natural capital platform and a network of trusted partners within the Coalition for Private Investment in Conservation (CPIC).
Mirova has been selected to structure and manage the Nature+ Accelerator Fund in order to maximize the additionality and complementarities with existing funds and available capital for the financing of conservation. The Nature+ Accelerator fund is being created and will begin operations in early 2022.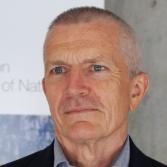 This significant investment by Orange shows the growing confidence of global corporations in Nature-based Solutions as a viable and credible asset class. We are excited that blended finance instruments such as Nature+, with their public sector guarantees, are increasingly attractive to private investors, allowing them to commit to Nature-based Solutions.
 
STEWART MAGINNIS
The Orange Nature and Nature+ Accelerator funds have joined forces to support the development of nature-based solutions that derive their income from the generation of high-quality carbon credits, aimed at generating positive environmental and social impacts, in addition to climate mitigation. Orange Nature will allocate at least USD 10 million to the Nature+ Accelerator Fund in order to maximize the benefits of project development in the field5.
1 -

Orange Nature is an open-ended simplified joint stock company (société par actions simplifiées à capital variable) (other FIA) under French law, closed to subscription. Mirova is the management company. This fund is not subject to approval by any regulatory authority. 


2 -

Carbon credits, also known as VCUs (Voluntary Carbon Units) correspond to emission reductions and carbon sequestration, verified by the main players in the verification and certification of carbon credits in the market, thus guaranteeing the environmental integrity of the fund (ex : VCS, Gold Standard).


3 -

The NATURE + ACCELERATOR FUND SLP will be a Société en Commandite Spéciale (SCSp) under Luxembourg law, open for subscription. Mirova will be the management company. This fund will not be subject to the approval of any regulatory authority.




4 -

Nature-based solutions are defined by the International Union for Conservation of Nature (IUCN) as "actions to protect, sustainably manage and restore natural or modified ecosystems that respond to societal challenges in an effective and adaptive manner, while providing human well-being and biodiversity benefits".


5 -

 The information provided reflects the situation at the date of this document and is subject to change without notice.