Mirova partners with the IUCN World Conservation Congress
Published on 07/02/2021
News
The first environment-related event to be held physically since the beginning of the pandemic, the IUCN (International Union for Conservation of Nature) World Conservation Congress aims to take action for nature-based recovery, climate change and post-2020 biodiversity. Initially scheduled for September 2020, it will be held from 3 to 10 September 2021 in Marseille, in a hybrid format - digital and face-to-face.

Our wish to be one of the patrons and partners of the World Conservation Congress, alongside the Caisse d'Épargne CEPAC, is naturally in line with our actions and commitments in favour of financing nature-based solutions and protecting biodiversity.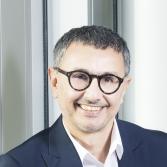 Finance must help shape a nature-positive global economy that restores ecosystems, stabilises the climate, and supports social inclusion, health and well-being. It is up to us, development actors, companies, public financiers and investors, to make private finance the tool in our fight to safeguard nature and biodiversity.
Philippe Zaouati
Although the series of international events scheduled for 2020, which could have acted as a catalyst for significant progress, were postponed due to the health context, it was not a lost year. At the level of Mirova, we have continued our efforts, in line with our biodiversity roadmap.
We had set ourselves 3 objectives:
Accelerate our investments in natural capital and Nature-based Solutions

Develop a methodology and a market for data on the biodiversity impacts of listed companies

Participate in a dynamic that brings together public and private actors
Our commitment was reflected in two major announcements in January 2021 at the One Planet Summit on Biodiversity:
The IUCN World Conservation Congress is also the first in a series of major international events, the very ones we were expecting in 2020 but which had to be postponed:
COP 15: The 15th meeting of the Conference of the Parties to the Convention on Biological Diversity (CBD), to be held in Kunming, China on 11 October 2021, will review the achievements and outcomes of the CBD Strategic Plan for Biodiversity 2011-2020.
COP 26: The UK will host the 26th UN Conference of the Parties on Climate Change (COP26) in Glasgow from 1-12 November 2021.
The event will focus on five themes: adaptation and resilience, nature, energy transition, clean road transport and finance.
The issues at stake are: ensuring a net carbon balance on a global scale by the middle of the century and keeping the 1.5 degree threshold within reach; adapting to protect communities and natural habitats; mobilising finance; and working on synergies between all stakeholders to achieve the objectives.
On a human scale, one year may not seem like much. But given the urgency of the current situation, every year counts. We are convinced that the collective commitment will be greater and the determination stronger.