Mirova awarded twice at the 2019 "Infrastructure Investor Awards"
Published on 03/03/2020
Awards
We are proud to announce that Mirova won today the prestigious "Energy Investor of the Year, Europe" and "Renewables Investor of the Year, Europe" prizes at the Infrastructure Investor Awards 2019. The award process drew thousands of votes from the global infrastructure investment community, who selected from a shortlist of four nominees which firm best represented the energy asset class in Europe last year.

2019 was a tremendous year for Mirova's energy transition infrastructure activities. First, we concluded the fundraising of its fourth generation energy transition investment vehicle et 859M€. The fund largely exceeded its initial target with the support of renowned European and Asian institutional investors while securing a significant re-up rate. Then, as the business grows, Mirova strengthened its investment capabilities with seven new hires in 2019 to assemble an overall team of 16 professionals dedicated to the management of its energy transition funds. Mirova's Energy Transition team and investment strategy proved successful in closing no less than 11 transactions over the last 12 months for a total commitment of c.800M€ by targeting larger size projects and repeat deals with long-lasting industrial partners.
Mirova thus joined forces with Engie last December to acquire a 1.7 GW hydroelectric portfolio in Portugal. Other landmark investments made by Mirova, in the objective to diversify its portfolio, include: a 20MW wind farm, solar portfolios and biomass plants in France, 40MW onshore wind farm in Norway, onshore wind farms in Spain, with a generating capacity of 342MW (Phoenix Project), and three wind farms in Poland that have been developed by Akuo, a French renewables developer, which will represent a capacity of 132MW once completed.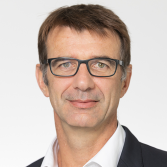 These accomplishments were made possible not only by the consistent and quality work of our investment professionals, but also due to the support and confidence granted by our clients and business partners. Therefore, we would like to thank them all for their contributions to this industry recognition. This is a remarkable and truly collective achievement that we celebrate today.
Raphaël Lance
With over 17 years of experience in the structuring and management of energy transition infrastructure funds (1.3Bn€ of AuM invested across more than 180 wind, solar, hydro and biomass projects and representing over 3.7GW of installed capacity), Mirova strives to provide prominent institutional clients with long-term greenfield and brownfield investment opportunities across Europe while supporting the development of sustainable and resilient infrastructure surrounding communities and local economies. For Mirova, sustainable development begins with responsible investment.
Please click here to view the full list of Infrastructure Investor Awards 2019's winners.
Any reference to a ranking and/or an award does not indicate the future performance of the UCITS/AIF or the fund manager. Methodology available at

https://www.infrastructureinvestor.com


Any investment has risks, including the risk of capital loss.
Infrastructure Investor's annual awards are one of the industry's most comprehensive and voted on entirely by the industry for the industry. That is, they are totally independent; there is no sponsorship, no panel of judges. The winners truly reflect the esteem in which they are held by peers.