Mirova among the ImpactAssets 50 for its natural capital activities
Published on 05/11/2020
Awards

The IA 50, released by ImpactAssets, is a publicly available online database displaying a list of private debt & equity impact investors delivering high social and environmental impact along with financial returns. In their annual showcase of impact investment fund managers, IA 50 selects firms according their ability to demonstrate a wide range of impact investing activities across geographies, sectors and asset classes.
With 500 million dollars of assets under management dedicated to investing directly in natural capital and nature-based solutions and an objective to reach 1 billion dollars under management in 2 years, Mirova has become one of the main players in this field, and in particular in impact investing. It is the London based Mirova Natural Capital who is more specifically 100% committed to this activity and manages funds dedicated to sustainable land management, sustainable ocean management, and conservation projects.
Mirova Natural Capital has been attributed an impact performance of 100% by Impact Assets, that also underlines the fact that impact is tracked and reported to investors.
Impact Assets underlines the following Outcomes of Mirova Natural Capital activity:
Primary Impact Outcomes:
Addressing climate change and environmental issues

Alleviating poverty

Conserving land, ecosystems and natural resources

Creating jobs

Increasing access to financial services
Secondary Impact Outcomes:
Increasing access to education and improving educational outcomes

Increasing access to healthcare services and improving health

Increasing access to water and sanitation
Value-added Services Offered:
Access to markets

Business and legal training

Health services

Other: Technical assistance; Impact measurement
Impact Assets also underlines that investments systematically target companies where social and/or environmental impact is integral to the product/service being created, and that investments systematically include social and environmental sustainability practices in the due diligence process.
Any reference to a ranking and/or an award does not indicate the future performance of the UCITS/AIF or the fund manager. Methodology available at 

https://www.impactassets.org/publications_insights/impact50




Any investment has risks, including the risk of capital loss.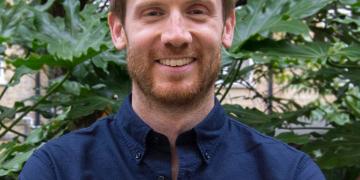 #DeepImpact - Natural capital to the rescue of biodiversity
Published on 12/03/2019
Is it possible to create economic opportunities in the Amazon and protect the Rainforest at the same time? We believe so. Since 2015 Mirova has been investing in Brazil, and starting in September 2019, Mirova has deployed teams in Brazil as part of the launch of a new strategy dedicated to making pioneering impact investments in the Amazon. By building bridges between public and private institutions, blended finance is key to achieve the ecological transition, especially when it comes to biodiversity, sustainable agriculture and land restoration. Let's take stock with Nick Oakes, Investment Director Brazil at Mirova Natural Capital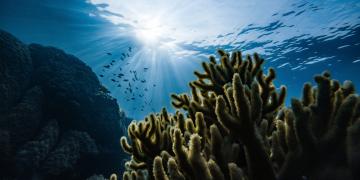 Mirova's Althelia Sustainable Ocean Fund raises an additional $50 million
Published on 11/19/2019
Mirova Natural Capital today announces the second close of the Althelia Sustainable Ocean Fund ("SOF"), a fund dedicated to making pioneering impact investments into marine and coastal projects and enterprises that can deliver sustainable economic returns in fisheries, aquaculture, associated seafood supply chains, ocean waste & recycling and marine conservation. The fund's total commitments are now more than $92 million. Mirova Natural Capital Limited is the investment advisor to the SOF.