The L'Oréal Fund for Nature Regeneration supports rewilding in the UK and in Europe: when corporate helps develop innovative natural capital investing models
Published on 10/29/2021
News
On October 29, 2021, the L'Oréal Fund for Nature Regeneration1 announced its support to in The Real Wild Estates Company, the UK's first ecosystem and species restoration business with sustainable financial returns. This innovative model is expected to unlock private capital to accelerate rewilding in the UK and, ultimately, across Europe. L'Oréal's impact investment strategy is operated by Mirova's natural capital platform. A pioneering impact-investing company, Mirova gets involved in the seed phase to catalyse innovative and scalable Nature-Based Solutions2, creating value from carbon credits and payments for ecosystem services.

Redefining the relationship between companies, nature and local communities
Investors and corporates are increasingly mobilized around nature conservation and regeneration because they understand how much our economy and development are tied to managing and regenerating natural resources. Climate issues, nature preservation and biodiversity are interconnected: an interrelatedness that will be addressed at the COP26 in Glasgow, in which public and private finance has a key part to play.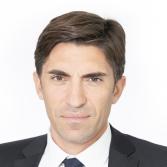 While more and more companies are committing to carbon neutrality, some choose to act further up the value chain by investing in Nature-Based Solutions. By supporting innovative projects that provide solutions to the regeneration of degraded land, mangroves as well the restoration of marine areas and forests, private and corporate investors are contributing to the transition towards a fairer, more sustainable economy, as well as they help creating new economic opportunities, jobs, and income for local communities.
Gautier Quéru
This announcement by L'Oréal ahead of COP26 is emblematic of the growing trend for companies to position themselves as investors in innovative asset classes with a qualitative environmental and social impact. The Real Wild Estates Company is a very promising green business expected to restore a minimum of 50,000 hectares of degraded habitats across the UK and create approximately 1,000 direct jobs. The ambition is for another 100,000 hectares to be rewilded in Eastern and Western Europe in subsequent phases.
As the Marseille Manifesto published by the International Union for Conservation of Nature (IUCN) outlined at the World Conservation Congress, "to invest in nature is to invest in our collective future": we are all stakeholders when it comes to our preserving our planet.
1 - "The "L'Oréal Fund for Nature Regeneration" is an "Other Alternative Investment Fund" (autre fonds d'investissement alternatif) within the meaning of article L. 214-24 III of the French Monetary and Financial Code (Code monétaire et financier) and is established in the form of a simplified joint-stock company with variable capital (société par actions simplifiée à capital variable). The "L'Oréal Fund for Nature Regeneration" is exclusively dedicated to L'Oréal and its affiliates and will not be marketed to third parties nor subscribed by third parties. The Fund is closed to new subscription. Mirova is the management company. The supervisory authority approval is not required for this fund. 


2 - Nature-based Solutions (NbS) are defined by the International Union for Conservation of Nature (IUCN) as "actions to protect, sustainably manage, and restore natural or modified ecosystems, that address societal challenges effectively and adaptively, simultaneously providing human well-being and biodiversity benefits"