H2air and Mirova inaugurate the Œillets wind farm in Fourcigny
Published on 10/06/2021
News
H2air and Mirova inaugurated the Œillets wind farm in Fourcigny (Somme), in the presence of the Mayor of the municipality Joël Gilbert and alongside residents and project stakeholders.
The wind farm, with a total installed capacity of 8.8 MW, is composed of 4, 130 meters high Vestas turbines, operated by H2air GT. Ten companies from the Hauts-de-France region participated in the development and construction of the wind farm, with H2air focusing on local expertise and know-how. The wind turbines at Les Œillets will be operational in July 2021 and will produce the equivalent of the electricity consumption of 10,000 homes per year1.  
Financed by Mirova through the Mirova-Eurofideme 42 fund, its 4th equity investment fund in renewable energy infrastructure, this project represents the values carried by the mission-led company3 and its team dedicated to investing in energy transition infrastructure: innovation, value creation for the benefit of all, transformation.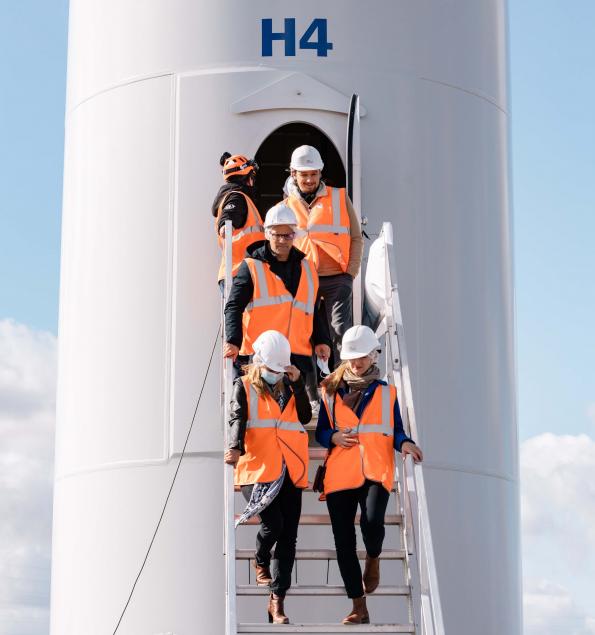 We are pleased to be working together again with H2Air whom we have known for 5 years now. Through the construction of renewable energy production capacity, we seek to act and invest locally, with the objective of creating value for all stakeholders and communities.
Olena Reznik
Thanks to its in-depth knowledge of the French and European renewable energy market and its extensive network of partners, Mirova has structured a solid investment platform dedicated to the energy transition, whose scope of intervention extends to the entire energy transition: storage, biogas, hydroelectricity, hydrogen and electric mobility, throughout Europe.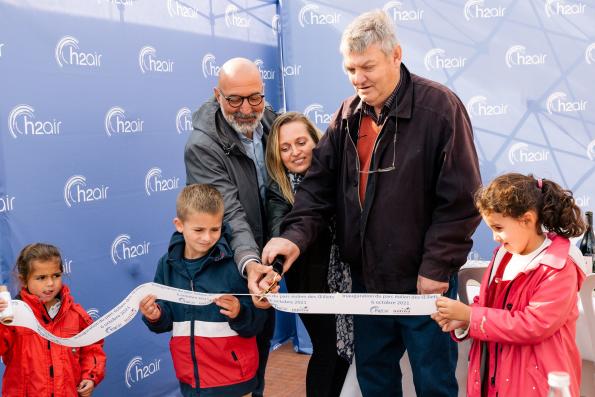 [1] Estimate excluding heating
[2] MIROVA EUROFIDEME 4 is a French limited partnership (Société de Libre Partenariat), closed to new subscription. Mirova is the management company. The supervisory authority approval is not required for this fund.  
[3] Introduced in France in 2018 under the Pacte Law, a 'société à mission' company must define its "raison d'être" and one or more social, societal or environmental objectives beyond profit. The purpose, and objectives aligned with this purpose, must be set out in its Articles of Association. The Articles specify the means by which the execution of the Mission will be monitored by a Mission Committee (a corporate body distinct from the board of directors which is responsible for monitoring the implementation of the mission with at least one employee.) An independent third party then verifies the execution of the Mission, via a written opinion which is annexed to the report of the Mission Committee to shareholders and made available on the website of the company for a period of five years.
Les services fournis par les stratégies de Transition Energétique ne sont disponibles que pour les contreparties éligibles au sens des documents règlementaires des fonds.
Photos©Teddy Henin