What happened at COP26? Mirova's summary
Published on 12/13/2021
News
From 31 October to 12 November 2021, the long awaited COP26 was held in Glasgow under the sign of a recently emerged and highly promising notion: "Net Zero". Although the commitments made during the negotiations between States did not live up to expectations, many announcements were nonetheless to be welcomed, as were the numerous commitments made by the private sector.

Since our creation, we have promoted and implemented a finance that contributes to the transition towards a carbon sober and inclusive economy. We accomplish this mission through analysis and research, through investing, but also by being part of initiatives and events promoting a qualitative thus realistic vision of sustainable finance.
We are therefore part of the discussions and initiatives that take place during major international events such as Climate COPs and are convinced that sharing and challenging our vision with our stakeholders can contribute to advancing the collective thinking on climate change, inequality, and the energy transition. It is also an opportunity for Mirova to share its experience in sustainable investment through tangible examples, such as our pioneering, innovative approach to the natural capital asset class.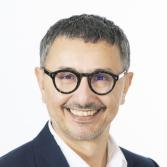 Diplomatically, COP26 was disappointing: only two-thirds of countries raised their greenhouse gas emission reduction targets, representing only 50% of global emissions, and no country is taking the lead in driving the international community. There were, however, some interesting announcements, such as the first coordinated strategy on methane reduction, or the first declaration on forest protection, signed by Brazil as well, and the commitment of about 40 countries - including France - to stop funding new oil and gas developments by the end of 2022.
At the same time, many companies have announced several commitments, particularly on carbon neutrality. We must remain vigilant and make sure we distinguish between commitment followed by facts and greenwashing. 
However, we must bear in mind that in 2022 there will be a biodiversity summit in China, followed by COP27 in Egypt: it is a continuum. Furthermore, states alone cannot solve the problem of climate change. To steer the economy towards a sustainable and fair model, the involvement of all is necessary: companies, investors, citizens, NGOs, etc.
Philippe Zaouati
Supporting corporate investors and innovative companies' actions towards Nature-based Solutions1
The l'Oréal Fund for nature regeneration supports rewilding in the UK and in Europe: when corporate helps develop innovative natural capital investing models
On October 29, the L'Oréal Fund for Nature Regeneration2 announced its support to in The Real Wild Estates Company, the UK's first ecosystem and species restoration business with sustainable financial returns. This innovative model is expected to unlock private capital to accelerate rewilding in the UK and, ultimately, across Europe.
L'Oréal's impact investment strategy is operated by Mirova's natural capital platform. Mirova gets involved in the seed phase to catalyse innovative and scalable Nature-Based Solutions, creating value from carbon credits and payments for ecosystem services.
We believe that this announcement reflects the growing trend among private and corporate investors, increasingly going beyond their commitment to carbon neutrality and choosing to act further up the value chain by investing in Nature-based Solutions.
Learn more about this news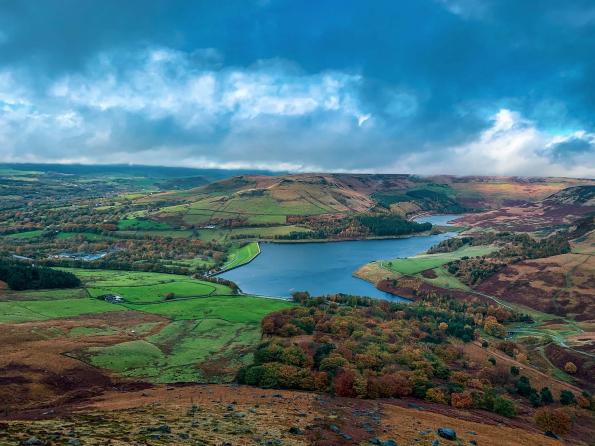 Contributing to ecological sustainability of Indonesia's vital shrimp industry: JALA raises US$6m
The Indonesia-based start-up Jala Tech uses proprietary hardware and data platforms to transform the shrimp aquaculture business into a more sustainable industry. Shortly after COP26, it announced it has raised US$6 million in new investments from the Meloy Fund, Real Tech Fund and Mirova, through the Althelia Sustainable Ocean Fund3.
Learn more about this news
Mirova for Climate: Net Zero roadmap
A few weeks after releasing a progress report on our action in favour of biodiversity, we have published a detailed document which sums up our approach to carbon neutrality. 
For several decades now, we have been increasingly affected by the consequences of climate change. Droughts, heat waves, heavy rains, floods, and landslides are becoming more frequent and widespread, and regularly make headlines. Meanwhile, global warming continues to cause rises in sea levels and ocean acidification. We also know that climate change is accelerating the decline of biodiversity, which is already endangered by human activities, independently of climate issues. 
If we fail in bringing our greenhouse gas emissions to zero before the end of the century, the consequences of climate change will take on a scale sufficient to profoundly destabilise our civilizations.
To achieve this zero-emissions goal, we need to fundamentally restructure our production and consumption patterns, i.e. the entire economy. And because the financial sector is in constant interaction with all economic agents, it must also rethink the way it operates to enable the emergence of a carbon-neutral economy, and to better incorporate the financial consequences of the transformations underway. 
At Mirova, we have established four levers of action to accelerate this transformation: 
Understanding the magnitude of the changes taking place 

Changing investment patterns 

Rethinking measurement tools 

Engaging in dialogue with all our stakeholders 
These levers, which are all linked, constitute the backbone of our roadmap for financing and bringing about a carbon-neutral world.
Read our roadmap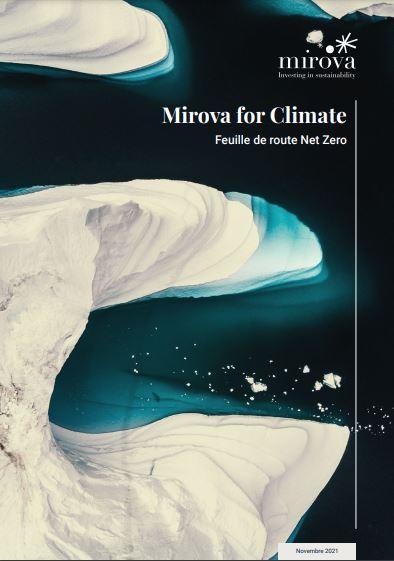 Position paper on forest plantations
Forests cover almost a third of world land surface, on a decreasing trend as reforestation notably in the West and in Asia does not compensate local deforestation, in South America and Africa. But the rationale for forest expansion is strong and developing wood-based productions can contribute to meeting some global challenges in various ways. In this context, properly designed and well managed forest plantations should be considered in impact-oriented investment universes, to support the development of a sustainable economy.
Read our position paper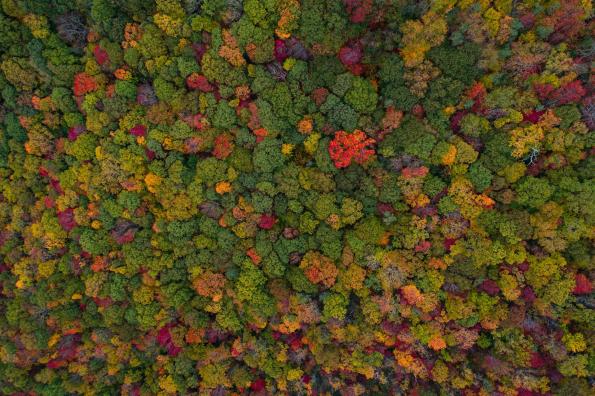 Fostering dialogue among our peers, and beyond
As a mission-driven company4 aiming for positive impact on both environmental and social  issues, we feel it is essential to participate in collective discussions with our peers but also beyond the financial sphere, e.g. through our engagement policy with listed companies and bond issuers, in order to improve corporate practices. We also engage in dialogue with national and international regulators, as well as with various professional organisations, to promote the emergence of specific regulations and standards that support the development of high standard and high impact sustainable finance.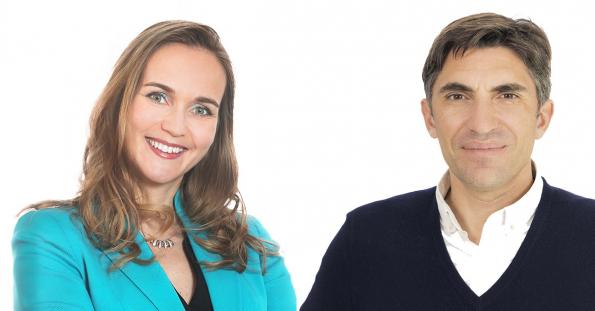 Below you will find the list of all the panels as well as replays, when available:
"High Level Session on Nature-Based Solutions Finance" organized by IUCN at the Nature Pavilion. Replay here.
"How to Unlock Barriers to Scaling-up Climate Finance for more Transformative Finance", organized by the French Agency of Development (AFD). Replay here.

"Innovative Finance for Nature in Central Africa: Nature+Accelerator Fund", organized by IUCN at the Congo Basin Pavilion

"Nature-Based Solutions for Climate Action in Latin America" organized by the Global Landscapes Forum (GLF). Replay here. 

"Increasing Local Impacts: From Finance Commitments to Bold Action" organized by the Global Landscapes Forum (GLF).

Replay here.  
Launch of the Forest Investor Club
At COP26 during the World Leaders Summit's Forest Day session on November 2, the United States launched the Forest Investor Club, of which Mirova is a Founding Member. This network of leading public and private financial institutions and other investors aims to unlock and scale up investments that support sustainable, climate-aligned outcomes in the land sector. 
The Forest Investor Club aims to accelerate the pace, increase the scale, and expand the scope of forest and nature investment by identifying and facilitating access to a pipeline of investments in forests and nature, collaborating under complementary partnerships to unlock investment opportunities, and working to develop solutions to investment barriers and bottlenecks. 
12 new members join the Natural Capital Investment Alliance
On the same day, the Sustainable Markets Initiative announced that 12 new members had joined the Natural Capital Investment Alliance (NCIA), of which Mirova is a founding member. The NCIA is working to mobilise more than US$ 10 bn by the end of 2022 for natural capital opportunities. The Alliance also aims to accelerate the development of natural capital as a mainstream investment theme and to engage the global US$ 120 tn investment management industry to mobilise this private capital efficiently and effectively for natural capital opportunities.
International Finance mobilises around Net Zero
The Glasgow Financial Alliance for Net Zero GFANZ is a global coalition of leading financial institutions committed to accelerating the decarbonization of the economy. Financial institutions can join GFANZ by joining one of the following financial sub-sector net-zero initiatives, such as the Net Zero Asset Managers initiative joined by Mirova.
On November 3, GFANZ announced that over $130 trillion of private capital were committed to transforming the economy for net zero. These commitments, from over 450 firms across 45 countries, can deliver the estimated $100 trillion of finance needed for net zero over the next three decades.
Mirova takes part in ClimateShot
Mirova has become an ally of the ClimateShot for impact investment initiative. Co-chaired by the UK Foreign, Commonwealth and Development Office and the CGIAR5 Research Programme on Climate Change, Agriculture and Food Security (CCAFS), the ClimateShot campaign encourages innovation in financing to support the scaling of private sector-led solutions for people, nature and climate. ClimateShot has three action areas:
Mobilising financing to scale the solutions that work

Working together to unlock opportunities to enhance impact

Understanding and accounting for our impact on people, nature and the climate
1 - Nature-based Solutions (NbS) are defined by the International Union for Conservation of Nature (IUCN) as "actions to protect, sustainably manage, and restore natural or modified ecosystems, that address societal challenges effectively and adaptively, simultaneously providing human well-being and biodiversity benefits"


2 - 

"The "L'Oréal Fund for Nature Regeneration" is an "Other Alternative Investment Fund" (autre fonds d'investissement alternatif) within the meaning of article L. 214-24 III of the French Monetary and Financial Code (Code monétaire et financier) and is established in the form of a simplified joint-stock company with variable capital (société par actions simplifiée à capital variable). The "L'Oréal Fund for Nature Regeneration" is exclusively dedicated to L'Oréal and its affiliates and will not be marketed to third parties nor subscribed by third parties. The Fund is closed to new subscription. Mirova is the management company. The supervisory authority approval is not required for this fund.


3 -

 The Althelia Sustainable Ocean Fund ("Fund") is a Luxembourg SICAV-SIF authorised by the Commission de Surveillance du Secteur Financier ("CSSF"), closed to new subscription. Alter Domus Management Company S.A. is the Alternative Investment Fund Manager (AIFM) of the Fund and is duly authorised by the CSSF as an alternative investment fund manager pursuant to Chapter 2 of the AIFM Law and the AIFM Directive. Mirova Natural Capital Limited is an investment advisor to Alter Domus Management Company S.A. The fund is exposed to loss of capital risk, deal flow risk, operational risk, liquidity risk, country risk, market risk, legal and regulatory risk, currency risk, counterparty risk, project risk, valuation risk.


4 - 

Introduced in France in 2018 under the Pacte Law, a 'société à mission' company must define its "raison d'être" and one or more social, societal or environmental objectives beyond profit. The purpose, and objectives aligned with this purpose, must be set out in its Articles of Association. The Articles specify the means by which the execution of the Mission will be monitored by a Mission Committee (a corporate body distinct from the board of directors which is responsible for monitoring the implementation of the mission with at least one employee.) An independent third party then verifies the execution of the Mission, via a written opinion which is annexed to the report of the Mission Committee to shareholders and made available on the website of the company for a period of five years.


5 - Formerly the Consultative Group for International Agricultural Research