Agri3, a blended finance initiative to support the transition to sustainable agriculture
Published on 01/23/2020
News
On January 23, at the World Economic Forum (WEF) in Davos, the Dutch government and Rabobank announced they would be the first investors in the Agri3 initiative, a blended finance fund intended to channel commercial bank finance towards projects that support the transition to more sustainable agricultural practices and forest protection. Mirova Natural Capital will be the lead Investment Adviser to this innovative initiative aiming at unlocking at least USD 1 billion in finance towards deforestation-free, sustainable agriculture and land use.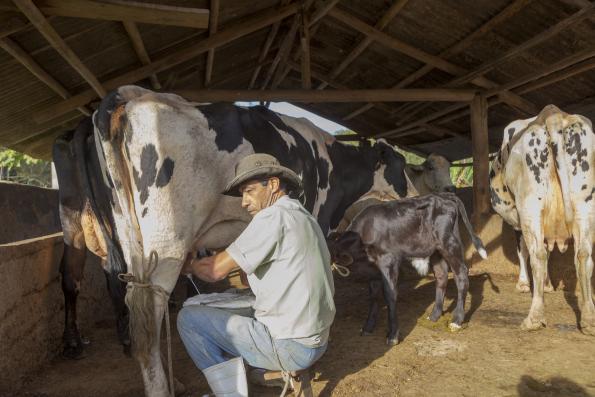 However, the pressure on land use is only expected to increase, with the global population estimated to grow from 7 to 9.8 billion people between 2010 and 2050, accompanied by an expansion in food demand by more than 50% by 20504.
There is therefore an urgent need to transition to more sustainable ways to feed the world, starting with a large-scale transformation of agricultural practices.
[1]

WRI, 2019


[2]

Lancet, 2019


[3]

IPCC, 2018


[4]

WRI, 2018
The agriculture transition:  mind the financing gap
The transition to a more sustainable and climate-smart agricultural system that can meet future demand without exacerbating environmental degradation and climate change has become an urgent priority. Such a largescale transformation of agricultural production systems however requires significant amounts of financing. Some public financing as well as a small amount of private investment is already dedicated to such a transition, however this remains far below what is needed to achieve a systemic transformation.
There are a number of barriers that currently impede the deployment of private investment at scale into sustainable agricultural production. The transition to new modes of production can involve large investments, long timescales, and significant capacity building, which imply risk levels that are beyond what private capital providers are comfortable with. This leads to the agricultural sector lacking access to finance, leaving farmers, in particular, clearly underserved.
Agri3: an initiative to unlock the power of commercial banks
Because of bank regulations and prudency, commercial banks worldwide are limited in their ability to finance sustainable and innovative agricultural solutions. The AGRI3 initiative was created by UN Environment Programme and Rabobank, together with partners IDH Sustainable Trade Initiative and the Dutch development bank FMO to support the transition to sustainable agriculture and bridge the financing gap.
The initiative will act as a blended finance vehicle aiming at unlocking at least USD 1 billion in finance towards deforestation-free, sustainable agriculture and land use. It will provide additional de-risking financial instruments and grants for technical assistance for food value chain actors and, particularly, farmers. These instruments will be available to financial banking partners and their clients to support de-risking loans and investments they plan to make in the agriculture supply chains. It is intended that these investments will serve as proof of concept to the wider community of banks, other financial institutions and value chain partners, with the aim to ultimately mainstream such sustainable practices across the agricultural and financial value chains.
The AGRI3 initiative will finance projects leading to at least one of the two following main impacts: (i) forest protection and reforestation and (ii) transition to more sustainable land use practices. They will always contribute to the third, (iii) improved rural livelihoods. Ultimate beneficiaries or target group will be the farmers, either large or small. Positive impacts will be measured based on a comprehensive Environmental and Social ('E&S') framework developed closely with the UNEP.
Aside from the AGRI3 vehicle, a separate Technical Assistance (TA) Facility will also be set up to enhance transition towards sustainable land use through support of deals and investees of the initiative. The TA facility will also be used to ensure the scaling-up of innovation in sustainable agriculture practices to other farmers.
What is the role of Mirova in Agri3?
Mirova Natural Capital will be the lead investment advisor to the vehicle, in partnership with Investment Advisers FOUNT and Cardano development. A pioneer in natural capital investment, Mirova currently manages 400 million dollars' worth of investments within this theme and intends to reach one billion euros worth of investments in nature-related projects by 2022. Mirova already manages strategies supporting sustainable land and ocean management projects and has begun to deploy capital to support high-impact projects throughout the world. 
Who are the investors of the Agri3 initiative?
Investors
The mission of AGRI3 initiative is to mobilise additional public and private capital at scale, including commercial banks, development finance institutions (DFIs), impact investors and institutional investors.
The announcement made at the World Economic Forum came from the first two cornerstone investors– totalling an initial commitment of USD 80 million. The Dutch Ministry of Foreign Affairs announced that it will become an anchor public investor in the AGRI3 project by contributing USD 40 million – an amount matched by Rabobank. Together these contributions will support risk mitigation instruments that will help to mobilize commercial finance, and which can be used to finance sustainable agriculture and accelerate forest protection.
Contact
agri3@althelia.com for additional information.
Note 
The investment strategy of the 'Agri 3' initiative is reserved for professional investors and is mainly subject to risk of capital loss.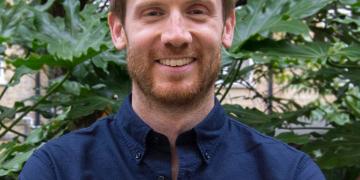 #DeepImpact - Natural capital to the rescue of biodiversity
Published on 12/03/2019
Is it possible to create economic opportunities in the Amazon and protect the Rainforest at the same time? We believe so. Since 2015 Mirova has been investing in Brazil, and starting in September 2019, Mirova has deployed teams in Brazil as part of the launch of a new strategy dedicated to making pioneering impact investments in the Amazon. By building bridges between public and private institutions, blended finance is key to achieve the ecological transition, especially when it comes to biodiversity, sustainable agriculture and land restoration. Let's take stock with Nick Oakes, Investment Director Brazil at Mirova Natural Capital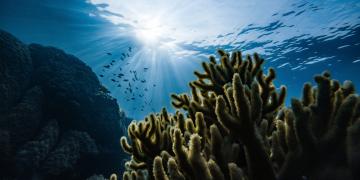 Mirova's Althelia Sustainable Ocean Fund raises an additional $50 million
Published on 11/19/2019
Mirova Natural Capital today announces the second close of the Althelia Sustainable Ocean Fund ("SOF"), a fund dedicated to making pioneering impact investments into marine and coastal projects and enterprises that can deliver sustainable economic returns in fisheries, aquaculture, associated seafood supply chains, ocean waste & recycling and marine conservation. The fund's total commitments are now more than $92 million. Mirova Natural Capital Limited is the investment advisor to the SOF.