Mirovα: Creating Sustainable Value #4
Published on 06/25/2020
Understanding the markets, Investing, Engaging in dialogues, Measuring Impact...
Read the new issue of Mirovα: Creating Sustainable Value

Coronavirus, will the alarm be enough to stop the train ?
Upcoming world

The COVID-19 health crisis is not over yet. We are still far from fully understanding its repercussions, especially its economic repercussions. In spite of this, there are many who are ready to take stock of our losses and to begin imagining what a world post-coronavirus could and should look like. This sudden burst of creativity, which Mirova has taken part in (see section on the ReCOVery initiative), may seem surprising. It is, however, a logical step. First and foremost, we acknowledge the importance of staying fully focused and alert as the COVID-19 crisis continues to unfold and we see more of its impact over the next few months. However, our current response would be incomplete if we did not take a broader perspective including the factors that caused and exacerbated this crisis as well as possible solutions to be better prepared for a potential second wave. This global approach reflects the global approach we take to our field of expertise: investment.
The origins of coronavirus remain unknown. What we do know is that the virus first appeared in the city of Wuhan, either in a market where there was contact between humans and wild animals (pangolins and bats) or due to a security breach in a virology lab. Either way, it adds weight to the theory of German philosopher, Hans Jonas, regarding a new responsibility which arises from humans' increasing impact on the environment and with it the imperative to build a more sustainable society.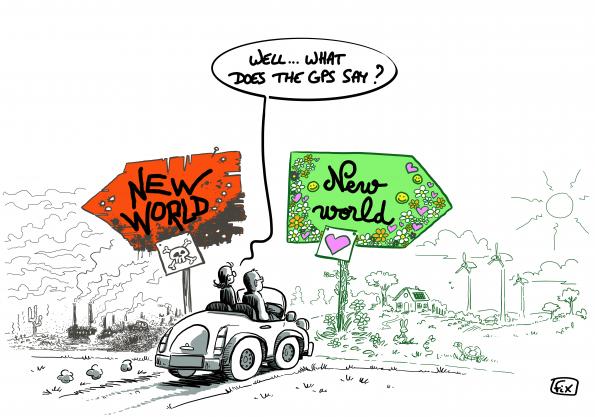 In other words, the COVID-19 crisis has revived one of scientists' biggest concerns: the melting permafrost. Apart from the disastrous effects of climate change, this thawing could result in the resurgence of viruses thought to be extinct and even the resurgence of giant viruses from our ancestors. The first lesson that we can draw from this crisis is the need to strengthen sustainable development policies. For this to be possible in a capitalist economy, equity holders must actively contribute. The surge in Socially Responsible Investing (SRI) is not driven by some sort of fad for political correctness, but rather by the pressing need felt by our companies to show their support.