#DeepImpact – Gender Equality
Published on 11/12/2020

What is the goal of Mirova's gender equality strategy?
The launch of this strategy was based on an observation: despite the significant progress made over the last few decades, women's prospects in the workplace are still far from being equal to those of men (access to employment, lower wages, precarious jobs, part-time work, etc.). Moreover, women's progress in organisations often comes up against a "glass ceiling" that prevents them from reaching the highest positions of responsibility in their company's hierarchy.
Furthermore, we are also convinced that gender diversity within the company is a driver of economic performance for companies. True to our values, we wanted to develop an investment process that combines the search for financial performance and social impact with gender equality within the company.
Thus, we have launched a thematic equity strategy that invests, in a global universe, in high-performing companies committed to diversity. To this end, we have developed quantitative and qualitative indicators to assess the presence of women in management bodies in particular, and more broadly the robustness of companies' commitment to diversity.
To complete the process, Mirova has set up a unique partnership: we have committed to donating part of the fund's management costs to the UN Women National Committee in France to finance UN Women's actions for women's empowerment.
What distinguishes Mirova's strategy from other investment strategies focused on gender diversity?
What differentiates Mirova's strategy is its strong selectivity, both on ESG issues (the strategy has been awarded the SRI1 label) and on diversity criteria. In addition, we stand out in that we do not use the criterion of parity on the board of directors, unlike most other investment strategies. Indeed, the board of directors has only a supervisory role and its impact on the change of culture in the company is limited.
We believe that the representation of women in management positions is a key factor in favour of greater diversity in companies and is a more tangible proof of a company's commitment to gender equality. The real challenge remains to be able to ensure career progression to senior management positions. We also believe that improving the representation of women in senior management can truly change the culture of the company and encourage greater diversity within the company.
We have therefore chosen to take into account criteria that we believe will have a greater impact on the evolution of the corporate culture and on women's access to positions of responsibility:
a high proportion of women on the executive committee;

a woman CEO, managing director or financial director;

a good balance between the representation of women in the overall workforce and on the executive committee.
In addition to these quantitative criteria, we apply a qualitative analysis of the policies put in place to promote gender diversity in companies, such as leadership programmes, internal promotion rates, paid parental leave, etc.
[1]

Any reference to a ranking and/or an award does not indicate the future performance of the UCITS/AIF or the fund manager.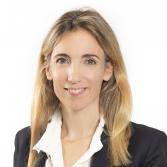 We have developed an ambitious engagement policy designed to raise corporate awareness and encourage all investors to adopt a gender-sensitive approach.
Soliane Varlet
At what point in the management process are you able to identify a company committed to gender equality?
Very early in the process. By looking at specific figures, such as the proportion of women on the executive committee, the proportion of women in management positions, etc., we can quickly determine whether or not the company is promoting diversity. This data must then be reviewed in relation to gender equality policies and practices.
What was the purpose of this declaration and what feedback have you had on it in the field? 
The aim of the declaration, which was sent to more than a thousand listed companies around the world, was to make companies aware that these social issues are of crucial importance to us and that they deserve to be taken into account by all investors.
It was also an opportunity to encourage companies to sign the Women's Empowerment Principles created by UN Women and the UN Global Compact: seven principles that companies can adhere to promote gender equality.
Following this declaration, companies were surprised by our interest in gender equality data and our qualitative approach. However, as a responsible investor, it is clear to us, in the light of UN Sustainable Development Goal 5 ("Achieve gender equality and empower all women and girls"), that this investment criterion is key to promoting women's employment and empowerment.
The "Socially Responsible Investment" (SRI) label was created in early 2016 by the Ministry of Finance and Public Accounts with the support of asset management professionals. The label aims to promote the visibility of SRI management by investors. It enables investors to easily identify investments that integrate environmental, social and governance (ESG) criteria into their investment policy. Available methodology 

here
The information presented above is neither a contractual document nor intended to be an investment advice. Access to the products and services presented here may be restricted to some persons or in some countries.
The above-mentioned strategy is exposed to capital loss risk, equity market risk, global investment risk, currency risk, risk linked to changes in laws and/or tax regimes, portfolio concentration risk, geographic concentration risk, corporate capitalization size risk, and emerging market risk.
Learn more about this topic