Althelia Climate Fund (ACF): impact report 2020
Published on 07/02/2021
Discover the Althelia Climate fund impact report for 2020.
The Althelia Climate Fund is now approaching the final chapter of its life. The journey started with a bold ambition eight years ago: slowing down deforestation through scalable project financing that not only mitigates climate change and protects biodiversity but also promotes a fair and sustainable living to local rural communities.
It has certainly not been a long and quiet river. Risks, uncertainties and even sometimes our own doubts waited around each corner. But action always prevailed. Forest carbon financed projects remained at the core of the fund's strategy. In 2020 the momentum towards adopting net-zero targets accelerated, resulting in growing transaction volume and increasing prices on voluntary carbon markets despite the economic challenges created by the pandemic.
However, the REDD1 project mechanism has been coming under renewed scrutiny recently and is subject to more frequent NGO attacks. REDD+ methodologies in the early 2010s were never designed to be perfect nor to tackle all uncertainties and risks but created to kick start what is known today as the natural climate solutions market. Embracing the cause of high-quality well-run projects enabled the fund to deliver on its initial ambition.
Without waiting for a silver bullet solution, projects were then financed and run at scale on the ground resulting in urgently needed immediate action at the frontier of deforestation. Whilst governments and key stakeholders have unfortunately struggled to reduce deforestation over the past 10 years – projects funded by the Althelia Climate Fund and some others have offered a tried and tested mechanism to reduce deforestation. However, in the longer term, REDD+ can only be successful if all levels of policy – international, national, regional, and local – and all types of actors – government, private, community, and individuals – contribute to the solution. Therefore continued engagement with local and national governments to embed project baselines into national forest emission levels (through so-called nesting) remains key.
Beyond their immediate climate impact, these projects fostered change and triggered multiple benefits. As shown in this report, the fund's portfolio is already exceeding most of its initial key target impact indicators. In addition to the 47m tonnes of CO2 avoided, 1.9m hectares of critical habitat for more than 150 high conservation value threatened species have been protected and 87 sustainable enterprises were created and supported to promote alternative sustainable activities in and around protected areas (supporting more than 2,696 jobs).
There is no time for complacency though. The fund's journey is still far from over and much remains to be done. Some of our partners are still dealing with aggressive cattle ranchers, loggers, corrupt officials, coca plantations and local drug cartels, extreme poverty, tropical storms, forest fires and much more every day. Some economic activities also need to be further supported and ringfenced as we are still behind target to deliver strong and fair financial returns for all stakeholders.
Finally, successful exits need to be achieved as some of our investments will inevitably need to be transferred and the torch passed to others.
The last mile is often the hardest, but also the most important. What you eventually leave behind speaks louder than any word or metric.
1

 - Reducing Emissions from Deforestation and Forest Degradation
ALTHELIA CLIMATE FUND is a Specialized Investment Fund incorporated as a Luxembourg Limited Partnership with shares (SCA SICAV SIF), closed to new subscription.Mirova Natural Capital Limited is an investment advisor to the Althelia Climate Fund GP and to Alter Domus Management Company S.A, the Alternative Investment Fund Manager (AIFM) for ALTHELIA CLIMATE FUND. The fund is exposed to loss of capital risk, deal flow risk, operational risk, liquidity risk, country risk, market risk, legal and regulatory risk, currency risk, counterparty risk, project risk, valuation risk.
Going further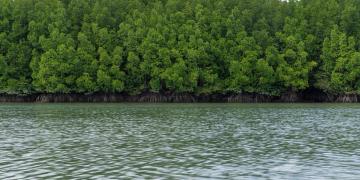 Call for early-stage Blue Carbon Project Proposals
Published on 02/10/2021
As part of the deployment of the L'Oréal Fund for Nature Regeneration (the 'LFNR'), the Blue Carbon facility aims to finance the feasibility studies of 7 mangrove conservation and restoration projects.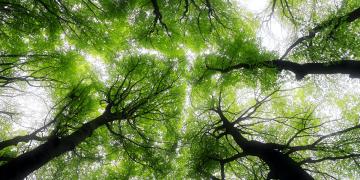 Mirova and EP Carbon launch a Natural Climate Solutions carbon project accelerator
Published on 09/02/2020
Mirova joined forces with EP Carbon, a US-based REDD+ carbon project developer, to launch an Accelerator aimed at catalysing a new generation of Agriculture, Forestry and Other Land Use (AFOLU) sector carbon projects to mitigate and adapt to manmade climate change whilst delivering positive impacts for both biodiversity and local communities.