Sustainable finance: time for a second chance?
Published on 07/02/2020
News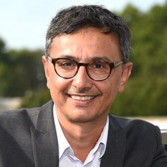 Finance often appears to be the enemy, the cause of many of our economy's ills. Not this time. If the crisis we are going through has caused capitalism as a whole to be called into question, if it has highlighted its excesses and dysfunctions, including those of finance, the financial industry has been placed under the same banner as the others. Like the others, it has also been led to question its raison d'être and its usefulness to society. 
This question is the same one that, long before the coronavirus, gave rise to a new wave of actors and practices, which can be grouped under the name "sustainable finance". Under pressure from regulators and public opinion, the wave has grown and, before the crisis, there was talk of the "generalisation" of sustainable finance. But with what demands? What sincerity? What strength, and therefore, what effectiveness?
If we choose a post-sustainable world, we must choose sustainable finance. Not as an alibi for an unchanged financial system, but as a standard. As the armed wing of the recovery in France and Europe. Green finance has proven its relevance and profitability over the last 10 years. Regulators are moving in the right direction, public policies are moving in the right direction, and savers are just waiting for it. If the political will is there to bring about a real transformation of the economy, green finance is ready to seize this new opportunity.
Philippe Zaouati