Corporate Newsletter Q2 2019
Published on 07/23/2019
News
Investing in Sustainability? Yes but how
Learn about what happened at Mirova during Q2 2019.
Let's keep in touch !
You can subscribe to Mirova's publications by clicking here

Empowering women in the workplace: Mirova launches a gender equality investment strategy
On April 3rd, Mirova announced the launch of a new thematic equity strategy which will focus on companies that are committed to promoting gender equality and increasing women's representation in top-level management.
Mirova's Carbon Neutral investment strategy comes to Europe
In May, Mirova launched the its European Carbon Neutral equity strategy, part of a range of Carbon Neutral strategies. The strategies offer very broad diversification across various sectors of the economy and is in line with the 2°C climate change scenario.
Learn more about our range of equity strategies
Mirova wins Ircantec mandate
Following a call for tenders, the French public sector pension scheme Ircantec has awarded Mirova a mandate of nearly €500m to invest in European companies with large market capitalizations. Mirova's equity management strategy will include a strong focus on the environmental thematic.
These investment strategies are exposed to risk of capital loss.

The above information is not a confirmation of any transaction and does not comprise advice related to any kind of investment. Access to products and services presented may be restricted regarding certain persons or countries.

Mirova continues to invest in Simplon.co
On April 1, Simplon.co announced that it had completed a second closing, raising €12 million in capital, quasi-equity and debt via its Social and Solidarity Entrepreneurship investor pool. This second closing will allow the coding school, which works with the underprivileged, to grow more rapidly. Mirova, a long-time investor in Simplon.co, participated in the second closing.
Read the press release issued by Simplon
Mirova supports African SMEs by investing in IPAE 2
Mirova invested in IPAE 2 (Investors and Partners I&P Afrique Entrepreneurs 2). IPAE 2 aims to raise 80 to 90 million euros and to support more than 30 companies in Sub-Saharan Africa by 2022.
Read the press release issued by I&P (french)

Land Degradation Neutrality (LDN) strategy recognized at the G7 Environment Ministers' Meeting
As the G7 Environment Ministers' Meeting came to a close, the Ministers of the Environment and the European Commission's Commissioner for the Environment issued a press release stressing the importance of combatting land degradation which repeatedly used the LDN strategy as an example.
The LDN strategy has been used several times as an example of an innovative instrument for channeling more resources towards the sustainable use of ecosystems and natural resources in two publications about the link between biodiversity and the economy/finance which appeared at the same event.
Read the AXA/WWF (World Wide Fund for Nature) report, "Into the Wild: Integrating Nature into Investment Strategies"
Read the OECD report"Biodiversity: Finance and the Economic and Business Case for Action",
This investment strategy is exposed to risk of capital loss.The above information is not a confirmation of any transaction and does not comprise advice related to any kind of investment. Access to products and services presented may be restricted regarding certain persons or countries.
Energy Transition Infrastructure
Mirova joins forces with Arkolia Energies
Mirova announced in June that it had signed its first agreement with Arkolia, a multi-energy transition operator, to finance more than €90 million in solar and wind projects.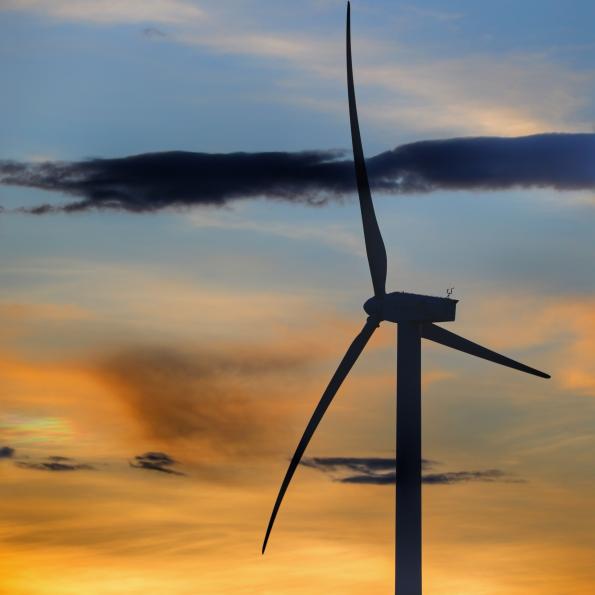 The Electrification of Transportation
Imagine it's 2050 and you're explaining to your grandchildren what life was like before electric cars.
As the transition towards electrifying our transportation systems begins to gather momentum, this study aims to identify the major challenges and solutions of the electric vehicle sector and also to identify the parts of the sector with high added value in order to support companies which will play key roles in the energy transition.
Empowering women through listed investment
The past 20 years have seen significant progress and an increased awareness that gender equality is a prerequisite for sustainable development. There is growing consensus that there is a correlation between women's access to education and employment and economic growth. Yet women's workplace prospects are far from equal to those of their male counterparts.
Regulatory Changes & Public Policies
News on the Canfin-Zaouati report
Following the frst "Green defense Council" which was held on May 23, the Prime Minister, Edouard Philippe, explicitly announced the implementation of the Canfin-Zaouati report which had been submitted in December 2018, and the creation of " France Transition Ecologique " (the report's primary recommendation). The idea is to bring together public financiers in a "Green Juncker Plan for France" approach in order to leverage private financing to fund the ecological transition..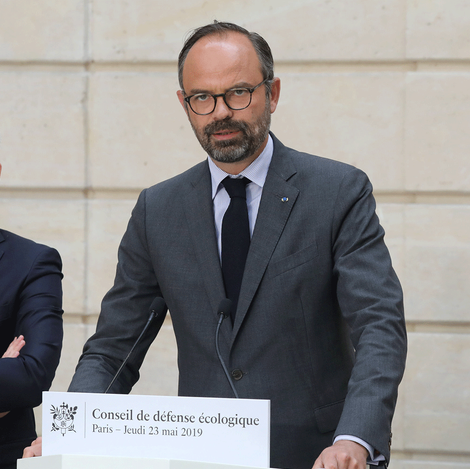 European Commission's Technical Expert Group (TEG) publishes 3 reports
The TEG, which includes Manuel Coeslier, a Portfolio Manager at Mirova, published three reports containing the results of their work on advancing green finance in Europe. The reports focused on the establishing European standards for green bonds, on climate indices, and on a green taxonomy.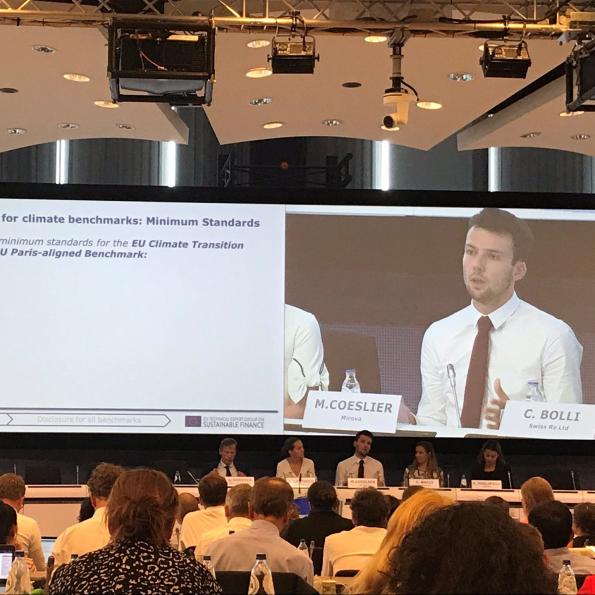 European Ecolabel
A European ecolabel for investment funds and life insurance-type products is in the works. Two of Mirova's team members: Laurene Chenevat, Advocacy Officer, and Ladislas Smia, co-head of Responsible Investment Research, are part of the group working on the ecolabel's specifications.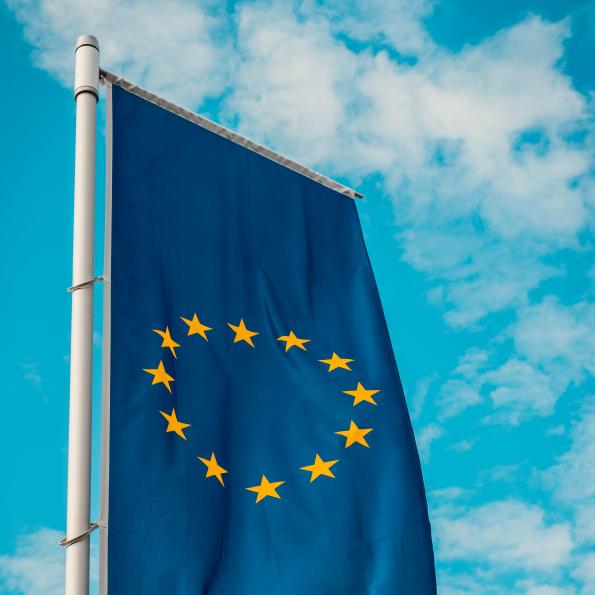 Finance: Can it accelerate women's empowerment in the workplace?
On April 3rd, 2019, Mirova launched a gender equality investment strategy. Mirova marked the event with a morning of conferences on the theme of women leaders at the Gabriel Pavillion. Nearly 200 people attended the event, which closed with a speech by Marlene Schiappa, Secretary of State for Gender Equality and the Fight Against Discrimination.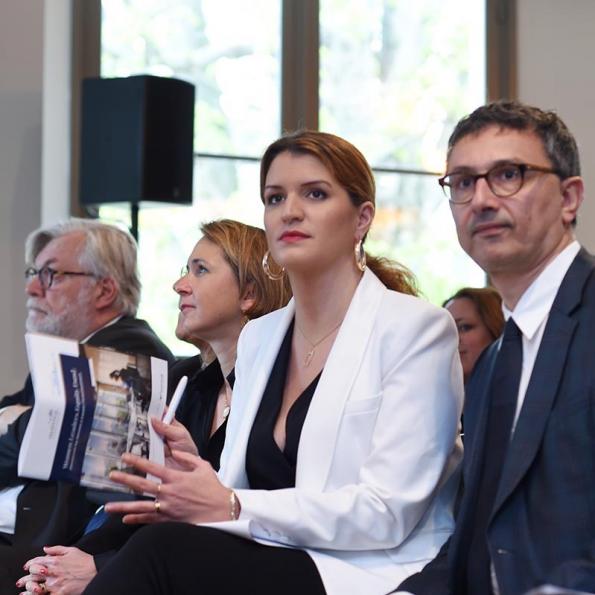 Mirova partners with the Prix du Roman d'écologie
Created in 2018, the goal of the Prix du Roman d'Écologie (PRE) is to raise awareness about ecology by awarding a yearly prize to a francophone author who writes about the field. Mirova supported the second edition which awarded the prize to Serge Joncour on April 4, 2019 for his novel, Chien Loup.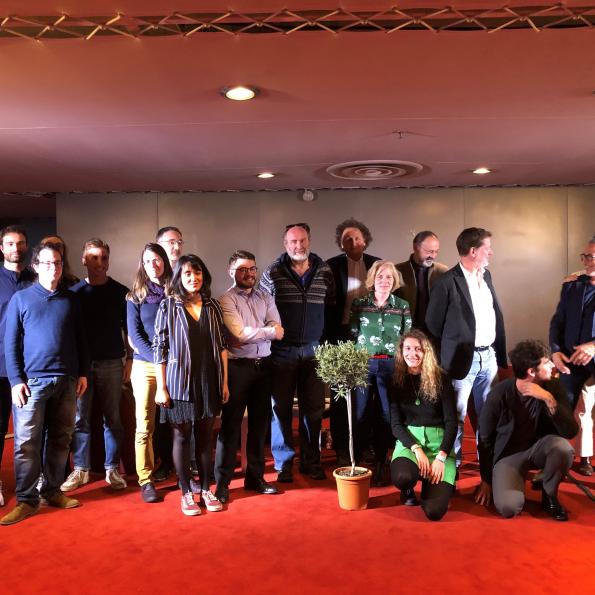 Mirova is a partner of Option Finance's Social Business Challenges
Mirova supported the latest and 3rd edition of the Social Business Challenges because we wish to integrate more and more social issues into sustainable investment.
Hervé Guez, Mirova's Global Head of Research and CIO of Equities and Fixed Income, took part in a panel on the theme "Impact through financing and governance."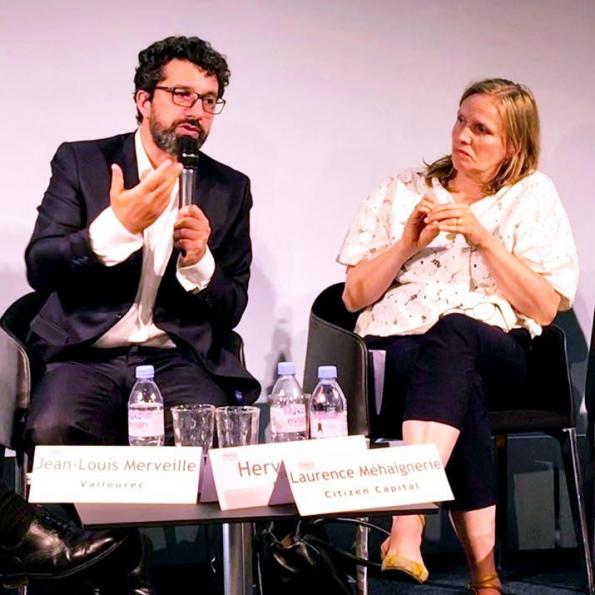 Special Jury Prize awarded to Mirova at Swen Capital Partners' ESG Best Practice Honours
During the 6th edition of the ESG Best Practice Honours hosted by Swen Capital Partners on June 26th, Mirova was awarded the Jury's Special Prize for its work promoting biodiversity and for launching two investment themes focused on investing in agroforestry and sustainable ecosystem management projects.
Reference to a ranking and/or a price does not indicate the future performance of the fund or the fund manager.