A Renewed Sustainable Finance Strategy for Europe
Published on 09/08/2020
The European Commission recently closed its consultation on the Renewed Sustainable Finance Strategy. Based on the inputs collected, the Commission will come up with a new strategy to serve as a keystone over the coming years as the EU regulatory framework on sustainable finance evolves.

Mirova commended the Commission's first action plan that has helped pave the way to organize a sustainable finance market. From the EU taxonomy to disclosure regulations and the draft EU ecolabel, tremendous progress has been or will shortly be achieved by the Commission, which has tackled the issue of sustainable finance with the right philosophy: financing impact and financing the transition to sustainability.
We believe that the EU's renewed sustainable finance strategy could even go further, by involving all financial players – banks, first and foremost - and tackling the way traditional financial markets function. It should also ensure that investment flows properly reflect investors' sustainability preferences.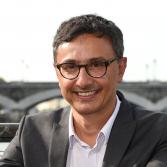 Finance is one of the industries where the consumer has the least weight. European regulations will soon require that financial advisers integrate environmental and social issues, giving the saver more power over how his or her money is used.
Philippe Zaouati
Requiring and supporting the banking industry to finance the transition towards a low-carbon economy
The first sustainable finance action plan, launched in May 2018, mainly concerned institutional investors, asset managers and insurers. However, as the HLEG on sustainable finance noted in its interim report of July 2017, banks remain the backbone and first lenders of the European financial system but "to date, banks' potential contribution to sustainable development has been underplayed". In the three years since, the situation hasn't changed much. Banks' financing must now become a focus in the Commission's renewed strategy. 
At present, it is not clear to what extent banks' total balance sheets are sustainability-friendly. While banks are increasingly implementing sustainability policies, comprehensive data on what such policies contribute to financing is still missing. On climate, more transparency on "green", as defined by the EU taxonomy, and fossil fuel-related financing would be an important prerequisite. Assessing the compatibility of investments with the Paris Agreement, in line with disclosures from certain asset managers, would also help to deepen the financial sector's involvement with climate issues. This lack of disclosure also applies to other ESG indicators such as biodiversity, human rights, and inequalities. Enhanced requirement on disclosure could be complemented by policies encouraging change in capital allocation, to limit investments in unsustainable activities and foster investment in positive assets, through a "green supporting factor" for instance. 
Integrating traditional financial markets into the sustainable finance approach
The first EU action plan emphasized sustainable financial products. Developing such a market is key to drive transformation in the financial industry. However, transforming the financial system will also require a stronger emphasis on the functioning of traditional financial markets. 
A large portion of the financial industry has retained a short-term view and engages in speculative activities. How practices such as high-frequency trading, dark pools, short selling, security lending, and certain complex derivatives play a relevant role in financing the economy remains questionable. Serious considerations, potentially including enhanced regulation, around these practices should be part of the Commission's plan. 
Beyond speculative practices, passive management should also be considered by the Commission. Passive investing is popular as it comes at relatively low costs for asset owners. But, by definition, passive index investing implies no individual investment decision. Financial markets could thus not define price properly without active investors and an uncapped growth of passive investment could lead to serious market failures. Institutional investors should at least be required to be transparent about their share of active versus passive investments. The EU could also question whether active and passive investments should be considered similarly from a regulatory point of view. Furthermore, investing in conventional market indices that ignore environmental and social issues in their construction reinforces business as usual investments, incompatible with financing a sustainable economy. Aside from the development of "sustainable indices", fostering the inclusion of ESG considerations within all market indices should also be considered. 
Taking into account investors' ESG preferences
The work undertaken on MIFID and IDD has been crucial to align the financial sector in general and the investment sector in particular with the preferences and objectives of EU citizens. This is a complex subject in which the educational approach needs to be twofold: to ask retail investors about their sustainability preferences in a simple and understandable way, and to explain to them what each investment product can or cannot provide in this regard. 
Questions to retail investors should be asked in a way that enables them to express a preference without becoming too complex: do they have a preference for sustainability over financial performance? Do they care more about environmental, social, or governance issues? Do they want to exclude some sectors? The way questions will be asked and answered is particularly important. The EU should work in collaboration with both civil society and industry players to find the right balance. It should also work to define a simple hierarchy between preferences; excessive specifics would prove unmanageable for financial advisers and asset managers alike. 
At the same time, the offer to respond to sustainability preferences must be simple, clear, and guarantee sustainability quality through labels and standards. Full transparency on the type and extent of sustainability impacts that can be achieved within each asset class constitutes indispensable information and must be communicated to retail investors. Reliable labelling solutions such as the EU ecolabel are essential. In addition, more guarantees should be given to investors on the level of ESG quality associated with other ESG / sustainable / green / SRI products, as to date they are neither well defined nor controlled at the EU level. This was a strong initial recommendation of the HLEG. It should be revived and taken up by the Commission. 
Finally, addressing environmental or social preferences should be possible without being detrimental to another sustainability objective. Retail investors should not have to choose between « investing in low-carbon assets » and « preserving jobs ». The implementation of the "doing no significant harm" principle could be extended, for example, to the social dimension when the product has an environmental objective. This would ensure that no « conflict of values » is imposed to final investors. However, the Commission should remain vigilant that the need to take into account social aspects is not used as a means to develop "sustainable" products with poor environmental quality. The environmental crisis we are presently facing can no longer be addressed through slow, incremental transitions. 
For phase II, we hope that the Commission will maintain its high ambition to transform the financial industry. We are convinced that the difficult situation we are presently experiencing may also be the right timing to build on consumers' expectations and accelerate the shift towards a more sustainable financial system.