Green Vision: an educational series on the transition of the economy towards a more sustainable model
Published on 10/05/2021
Natixis Investment Managers and Mirova invite you to join a journey towards a more sustainable world.
Because many opportunities arise from the most profound upheavals, Green Vision invites you to discover how players from different sectors can contribute to the transition towards a more sustainable model and revolutionise the way you think about your investments. Mirova's ESG experts will provide you with the insight to identify the risks and opportunities of these sectors.

Episode 1: Travel through a tech odyssey
One of the consequences of the Covid19 pandemic has been the accelerated adoption of certain technologies, such as the cloud or e-commerce, and a strong proliferation of data. In tech, every innovation comes with its own environmental and social challenges. To be a true lever of sustainable innovation without accentuating the problems of our century can be quite an odyssey for these companies. Our analysis focuses on companies that develop sustainable solutions, but at the same time ensures that environmental and social risks are properly managed.
Episode 2: Restore health to society without sacrificing the planet
Access to health is a fundamental right. How to direct investments towards companies in the health sector that offer solutions for all, while reducing the environmental impact of the industry? 
Episode 3: Cultivating the breeding ground for tomorrow's agriculture
Moving from intensive agriculture to agroecological and equitable practices that regenerate ecosystems and produce the food and materials of tomorrow is our future. How to identify the actors who cultivate the soil for tomorrow's agriculture?
Episode 4: Cultivating the breeding ground for tomorrow's agriculture
The need to build the infrastructures and buildings of tomorrow today is becoming increasingly important. How can industry players move the lines for a greener and more inclusive planet?
Going further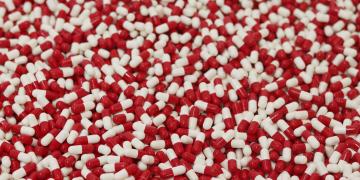 Sustainable Health - A focus on pharmaceuticals and medical products
Published on 05/07/2018
This document is part of a series published by Mirova to illustrate our approach to sustainability sector-by-sector. We aim to address solutions, risks, and how we optimize impact through investment. This fifth paper focuses on environmental, social and governance issues of pharmaceuticals and medical products.
The information provided reflects Mirova's opinion as of the date of this document and is subject to change without notice. 
These videos are a non-contractual document for information purposes only. 
The provision of this material and/or reference to specific securities, sectors, or markets within this material does not constitute investment advice, or a recommendation or an offer to buy or to sell any security, or an offer of any regulated financial activity.
These videos do not constitute or form part of any offer, or solicitation, or recommendation to subscribe for, or buy, or concede any shares issued or to be issued by the funds managed by Mirova investment management company. The presented services do not take into account any investment objective, financial situation or specific need of a particular recipient. Mirova shall not be held liable for any financial loss or for any decision taken on the basis of the information contained in this document, and shall not provide any consulting service, notably in the area of investment services. 
Mirova reserves the right to modify or remove this information at any time without notice.