Our identity
Mirova is a conviction-based asset management firm dedicated to sustainable investment. We provide our retail and institutional clients with innovative investment solutions to accelerate the transformation of the economy towards a sustainable model.

Our vision
Our society is facing enormous challenges, and as a result, the economy is undergoing radical transformation.
We are convinced that finance has a key role to play in such changes and is a powerful tool for leveraging accelerated growth towards a sustainable economic model.
Investing today means understanding not only what is at stake, but also the innovations, technologies and activities that can provide sustainable solutions. Investing today means being attuned to the requirements of investors in terms of profitability, risk and meaningfulness. They are increasingly seeking long-term investments in useful and resilient projects and infrastructure, or in innovation and transformation-driven companies. Investing today means developing sound and ambitious financial tools to transform our economy towards a sustainable model and to ensure its growth.
As an investor, Mirova strives to create the best solutions across all asset classes for clients with high standards in search of sustainable growth.
Mirova, a different view of investment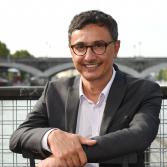 The world of finance must meet the challenges of today's society and accelerate transformation towards a more sustainable model
Philippe Zaouati
Our history
Mirova was created to bring together abundant capital and savings with the investment needs of a real, sustainable and value-creation economy. Since its formation, Mirova has benefited from the sustainable asset management expertise developed by Natixis Investment Managers for over 20 years, and has seen considerable growth in its operations and its investor base.
With more than €14 billion in assets under management, Mirova has become a European and international leader in sustainable finance.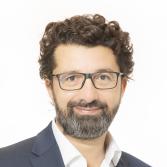 The challenges of the future, and as a result, the opportunities for investment, are plentiful. This is where we come in. This is our role.
Hervé Guez
15.8
BILLION EUROS
in assets under management
5
AREAS OF EXPERTISE
To support projects and companies across all sectors and stages of maturity
105
EMPLOYEES
Throughout Mirova and its two subsidiaries, Mirova US and Mirova Natural Capital.
2°C
CLIMATE CHANGE TRAJECTORY OF OUR PORTFOLIOS
All Mirova's portfolios have a 2°C trajectory, in line with the goals set out in the 2015 Paris Climate Agreement.
100% SRI
THE ENTIRE RANGE OF ELIGIBLE FUNDS HAVE RECEIVED THE FRENCH GOVERNMENT-BACKED SRI LABEL, OR ARE UNDERGOING THE ACCREDITATION PROCESS
The Sustainable Development Goals (SDGs) are at the core of all our investment strategies.
Source : Mirova as of September 30, 2020

Mirova operates in the United States through Mirova US. Mirova US is a Mirova-owned subsidiary located in the United States. Mirova US and Mirova signed an agreement whereby Mirova agrees to provide Mirova US with investment and research expertise. Mirova US draws on its own expertise and that of Mirova to provide its clients with advice.
Mirova has offices in London through Mirova Natural Capital: a limited-liability company governed by English law. Registration number: 07740692 - Head office: 12 Gough Square London EC4A 3DW.
Mirova has a representative office in Luxembourg.
Classifications & ratings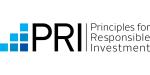 PRI Notation
Evaluation cycle UN-PRI 2016-2017 - Mirova given A+ rating (maximum rating) for all of its assets and modules
Methodology available at www.unpri.org

Independent Research in Responsible Investment (IRRI) Survey
Independent Research in Responsible Investment (IRRI) Survey 2017 - Mirova in 1st place as an asset manager for contributions to responsible finance
Methodology available at www.sri-connect.com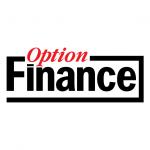 Option Finance Deloitte
The 50 asset managers that matter (Option Finance/ Deloitte)- Mirova among the « key players »
Methodology available at www.optionfinance.fr
Any references to a ranking, prize, award and/or rating do not guarantee the future performance of these/the fund or the asset manager.