Corporate Newsletter Q4 2019
Published on 01/16/2020
News
Investing in Sustainability? Yes but how.
Learn about what happened at Mirova during Q4 2019.
Let's keep in touch !
You can subscribe to Mirova's publications by clicking here

Hedged Climate Ambition strategy launched
In a partnership between Mirova and Natixis, Mirova launched a hedged version of its Climate Equities strategy on October 29. In addition to financing the energy transition through selecting companies specializing in low carbon solutions, this strategy aims to cover a part of the risk in downward trending equities markets by implementing derivative hedging strategies.
Mirova and Natixis Assurances join forces on green bonds
Mirova supported Natixis Assurances' launch of its first green bonds strategy, created in mid-December for an initial amount of €30m. This multi-currency strategy allows for investment in various seniority levels, both in High Yield and Investment Grade issuers. It offers a portfolio consistent with a global warming trajectory of below 2°C, a goal set out in the Paris Agreement. Natixis Assurances has entrusted Mirova with the management of this strategy.
These strategies are exposed to risk of capital loss.
The above information is not a confirmation of any transaction and does not comprise advice related to any kind of investment. Access to products and services presented may be restricted for certain persons or countries.

Mirova's social impact investing strategy surpasses the €200 million mark
Mirova is the leading social impact asset management company in France . To support the social and solidarity-based financial ecosystem, Mirova has created a dedicated investment strategy for entrepreneurs and financiers in the sector. Last November, this strategy surpassed the €200 million mark for assets under management.
Learn more about our vision for solidarity-based finance (French)
Mirova supports Habitat & Humanisme's production plan to build low-income co-living spaces
Last November, Mirova announced investment of €10m to support Habitat & Humanisme's (H&H) ambitious production plan for low-income co-living spaces, which will be achieved through its solidarity housing program. Mirova has been a partner of H&H since 2002.
Read the press release (French version)

Mirova finalizes the acquisition of Mirova Natural Capital
Mirova has finalized its acquisition of 100% of Mirova Natural Capital1 (formerly Althelia Ecosphere). This acceleration reflects the value that Mirova places on natural capital investment. Natural capital is a highly impactful asset class and a key part of Mirova's current and future goals.
[1] Mirova Natural Capital: A limited-liability company governed by English law - Registration number: 07740692 - Head office: 15-19 Bloomsbury Way, London WC1A 2TH
Sustainable Ocean strategy convinces new investors
On November 19, Mirova announced support from leading European institutional investors for its Sustainable Ocean strategy, which is targeting $100m of commitments. The strategy focuses on financing projects and companies which are part of the marine and coastal sector and which have sustainable business models.
Mirova launches a strategy dedicated to restoring biodiversity in the Amazon rainforest
Since 2015, Mirova has been investing in Brazil, and starting in September 2019, Mirova has deployed teams in Brazil as part of the launch of a new strategy dedicated to making pioneering impact investments in the Amazon rainforest.
Investing in sustainable land management: 3 case studies
Last November, the Technical Assistance Facility (TAF) of the Land Degradation Neutrality (LDN) strategy published an analytical document on the projects it supports. The TAF is managed by the IDH Sustainable Trade Initiative

The strategies are exposed to risk of capital loss.
The above information is not a confirmation of any transaction and does not comprise advice related to any kind of investment. Access to products and services presented may be restricted for certain persons or countries.
Energy Transition Infrastructure
Mirova-Eurofideme 41 finalizes its closing at €859m
Mirova-Eurofideme 4 (MEF4), Mirova's fourth equity investment fund in renewable energy infrastructure, finalized its closing in November. With this closing, Mirova has largely exceeded its initial target and has raised the largest renewable energies fund dedicated to the European market to date.
[1]Mirova Eurofideme 4 is a Société de Libre Partenariat (French limited partnership) governed by French law and not subject to the approval of the French Financial Markets Authority. It is reserved for institutional investors only, under the MiFID. Mirova Eurofideme 4 is managed by Mirova and closed to new subscribers. The fund is exposed to capital loss risk.
EUROFIDEME 2 is a retail venture capital fund (FCPI) governed by French law, closed to new subscribers. Mirova is the asset management company. This fund is not subject to approval by a regulatory authority.
Mirova joins Akuo to finance 132 MW of wind power in Poland
In early December, Mirova formalized an alliance with Akuo, an independent French renewable energy power producer and developer, to finance three wind power projects in Poland. With a capacity of 132 MW, the three power plants will have a total of 53 turbines supplied by manufacturer Vestas.
ENGIE, Crédit Agricole Assurances and Mirova acquire 1.7 GW hydroelectric portfolio in Portugal
On December 19, Mirova, ENGIE and Crédit Agricole Assurances announced they had won a tender issued by EDP to acquire Portugal's second-largest hydroelectric portfolio, for an enterprise value and consideration of €2.2 billion.
Mirova sells a share of its French solar power portfolio to Reden Solar
On December 19th, Mirova sold Reden Solar two operating solar farms in France's Gers department, in Miradoux (7.9 MWp) and Condom (10.8 MWp), owned by Eurofideme 2. Owned by InfraVia and Eurazeo, Reden Solar is a "pure player " in solar power. Active in France as well as the Iberian Peninsula, Chile, and India, Reden Solar currently operates more than 600 MW of solar photovoltaic facilities.
First transaction in biogas for Mirova
On December 20, Mirova finalized the acquisition of a 50% stake in a portfolio of 9 biogas power plants owned by Engie and signed a framework agreement to acquire over the next few years, through its MEF4 fund, biogas projects which are currently in development. This first transaction in biogas diversifies MEF4's portfolio, whilst consolidating a relationship with one of Mirova's longstanding partners.
Assignment for European Commission's Technical Expert Group on sustainable finance extended
The European Commission has proposed to extend the assignment of the Technical Expert Group (TEG), which includes Manuel Coeslier, a portfolio manager at Mirova, to September 2020. This extension will allow the TEG to continue their work and support the launch of the international platform on sustainable finance.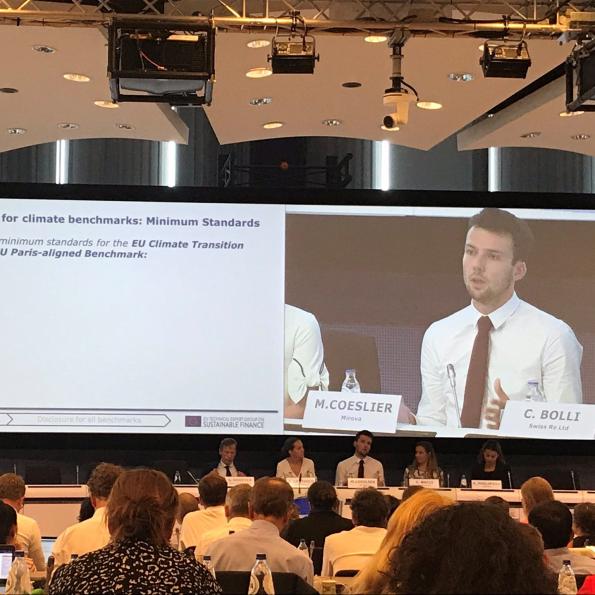 Mirova commits to taking action to protect nature
Mirova has joined the "Entreprises engagées pour la nature – act4nature France" an initiative launched on December 12 by Emmanuelle Wargon, Minister of State, attached to the Minister for the Ecological and Inclusive Transition. This initiative is managed by the Agence Française pour la Biodiversité (French Biodiversity Agency). It helps companies develop and leverage action plans to protect nature that are practical and have measurable impacts.
Learn more about the initiative (French)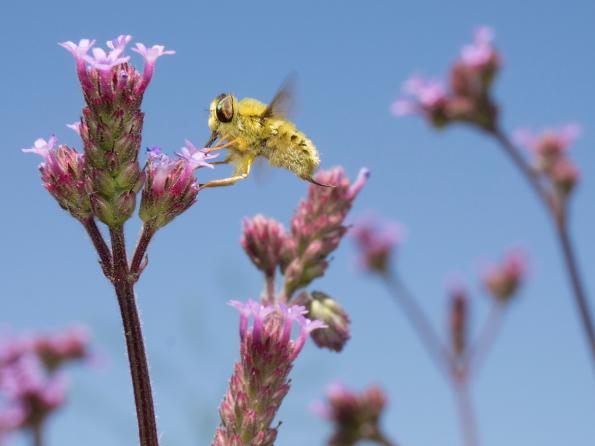 Mirovα: Creating Sustainable Value #2
Understanding the markets, Investing, Engaging in dialogues, Measuring Impact. On November 15th, Mirova published the second issue of its market newsletter.
Sector analyses
These methodology documents are aimed at clarifying the way in which Mirova factors in the challenges of sustainable development as part of its environmental, social and governance (ESG) analysis for each sector. New analyses are available.

Sustainable resources: Chemicals
By developing innovative applications or changing their production processes, chemical companies have the opportunity to play a crucial role in the fight against environmental degradation. Nonetheless, the sector remains highly exposed to the risks of product toxicity, affecting both people and ecosystems.
Discover the study (French)

Sustainable resources: Agriculture and Forests
Agriculture in the twenty-first century has to solve a complex equation: producing more food to meet the food needs of a growing population in the context of changing diets and climate change. At the same time, agriculture in the twenty-first century must preserve soil fertility, water quality, biodiversity and the climate.
Discover the study (French)

Sustainable Energy: Fossil Energies
Historically, fossil energies have boosted economic growth. However, the alarming seriousness of climate change, which is directly related to our use of fossil fuels, has now made it crucial that we gradually phase out coal, oil and gas, in this order and as soon as possible.
Discover the study
Aligning investment portfolios with the Paris Agreement
Whether voluntarily or in response to regulations, investors are increasingly mindful of their portfolios' carbon trajectories. This study addresses various climate scenarios and Mirova's approach to measuring its carbon footprint.
Mirova supports PRI in Quebec
Hervé Guez, our CIO of Equities & Fixed Income, participated in the sixth Quebec conference on responsible investment organized by PRI (Principles for Responsible Investment). This event was focused on ESG opportunities and challenges. Hervé took part in a roundtable discussion focused on the circular economy.
Learn more (French)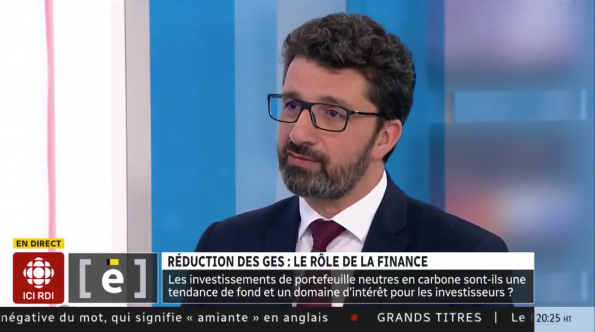 Mirova rewards sustainable tech at Climate Finance Day.
At the fifth edition of the Climate Finance Day, our CEO Philippe Zaouati awarded prizes for the "Fintech for Tomorrow" challenge.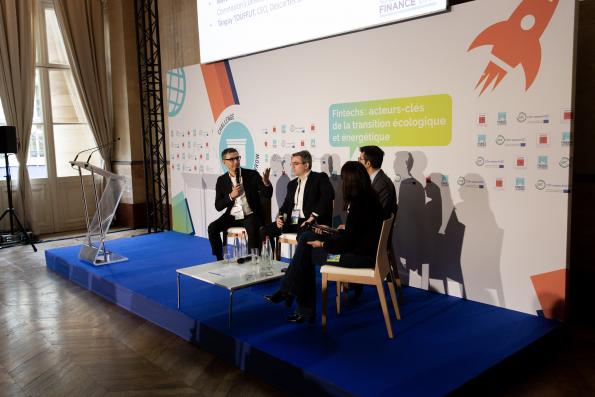 Mirova commits to promoting the financing of Nature-based solutions
A series of events dedicated to mobilizing private capital to finance sustainable land management and Nature-based solutions was held at the end of November.
In London, the "Natural Capital Investment" conference was organized by Europe's benchmark publication, Environmental Finance.Gautier Quéru, Director, LDN Fund and Simon Dent, Blue Investments Director, took part in panel discussions. Mirova was a sponsor of the event.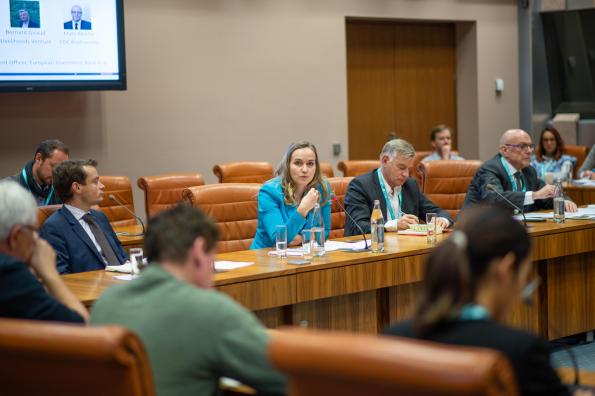 In Paris, Mirova organized the "Investing in Nature" conference in collaboration with IDH and Finance for Tomorrow and Gautier Quéru took part.
The Global Landscape Forum was held in Luxembourg. Among those attending were Gautier Quéru and Edit Kiss, Director of Development and Portfolio Management at Mirova Natural Capital.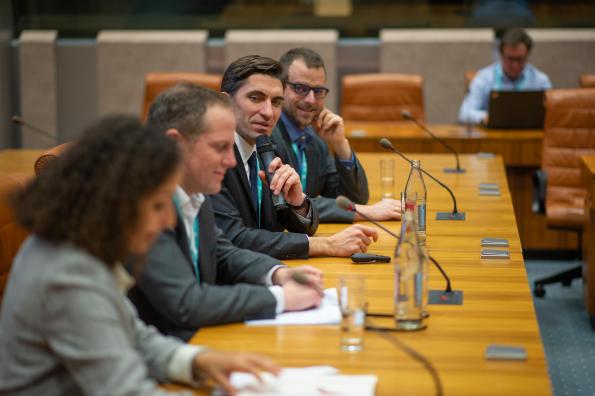 Mirova wins a string of awards at H24 Finance's Grand Prix de la Finance 2020
Mirova scooped a number of awards at the second edition of the "Grand Prix de la Finance" organized by H24 Finance. Our efforts were recognized in the following categories:
No. 1 fund in the Environment and Climate category for our Europe ecological transition strategy.
No. 1 asset management company in the ESG process category
No. 2 in the ESG Personality of the year category for Philippe Zaouati, our CEO.
No. 3 asset management company, in the 'AUM between €5 and €15 billion' category
Learn more (French)
Reference to a ranking and/or a price does not indicate the future performance of the strategy or the fund manager. Past performance and simulations of past and future performances are not a reliable indicator and therefore do not anticipate future results.
To find out more about this award and the methodology, please refer to the website https://www.h24finance.com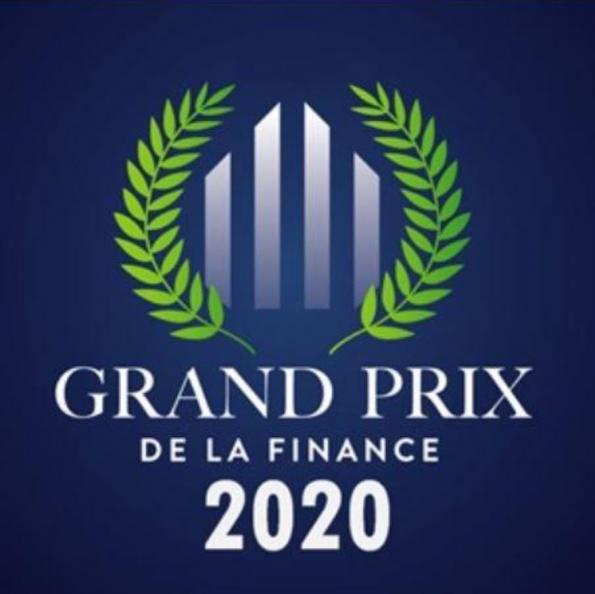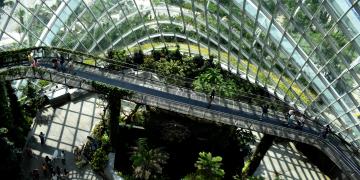 Corporate Newsletter Q3 2019
Published on 10/16/2019
Investing in Sustainability? Yes but how Learn about what happened at Mirova during Q3 2019.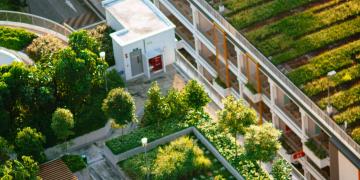 Corporate Newsletter Q2 2019
Published on 07/23/2019
Investing in Sustainability? Yes but how Learn about what happened at Mirova during Q2 2019.